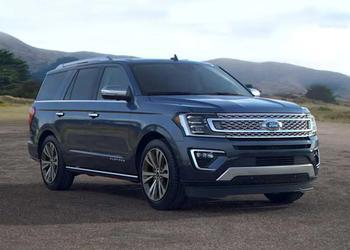 Ford Motor Company is recalling about 66,221 model year 2021 Ford Expeditions and Lincoln Navigators.
The vehicles may pose a risk of an under-hood fire, even when the vehicle is parked and turned off.
The automaker has received 21 reports of under-hood fires.
Ford says the cause of these vehicle fires can be traced to a change in manufacturing location by a supplier.
What to do
Ford is advising owners to park their vehicles outside and away from structures until the dealer services their vehicle. However, it has not issued instructions to stop driving the vehicles.
Dealers will first inspect the battery junction box for melting damage. If it finds evidence of damage, it will replace the entire component. The company will then remove the engine fan ground wire from the battery junction box in affected vehicles with an 800-watt cooling fan system, which represents about one-third of the recalled vehicle population
The repair is the same for the remaining affected vehicles with a 700-watt cooling fan system except for the installation of an auxiliary box with a wire jumper.
Parts for this repair are expected to be available starting in early September. Owners may contact Ford customer service by phone at (866) 436-7332 for more information.