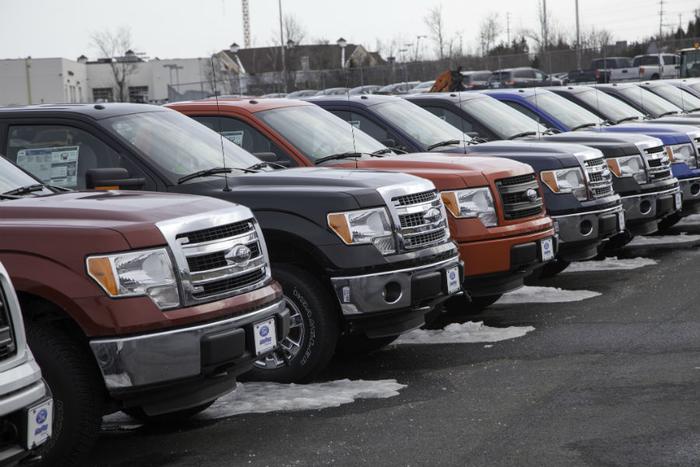 To the surprise of nearly everyone in the industry, Ford has recovered from the parts shortage that halted production of the popular F-series pick-up trucks. The assembly lines will begin rolling again Friday, company officials say.
It was just last week that the automaker was forced to suspend production of the F-150 and F-series Super Duty trucks because of a fire at a parts plant in Michigan. The fire created a shortage of a key die-cast part.
It was significant for consumers because the F-150 is the best selling pick-up in the U.S. Consumers purchased nearly 900,000 of the trucks in 2017 and sales have been strong in the first quarter of this year. Because dealers had a more than 80-day inventory of trucks on hand, the limited production delay has not had a noticeable impact, Ford says.
'Extraordinary intercontinental effort'
In reporting on the quick recovery, Forbes credits "an extraordinary, intercontinental effort" to gather critical manufacturing tools and airlift them across the ocean to another facility, with the precision of a military operation.
Ford reportedly assembled experts from partners and suppliers to resume production of the parts needed for the two pick-up truck lines, as well as the Ford Expedition, Explorer, Flex, and Lincoln Navigator and MKT.
The May 2 fire at the Meridian Magnesium Products of America plant in Eaton Rapids, Michigan hit other automakers as well. Though Ford was hit hardest, the fire has also affected production for General Motors and Fiat Chrysler.
The parts interruption forced GM to suspend production of its full-size vans and Fiat Chrysler to pull the Chrysler Pacifica off the assembly line.