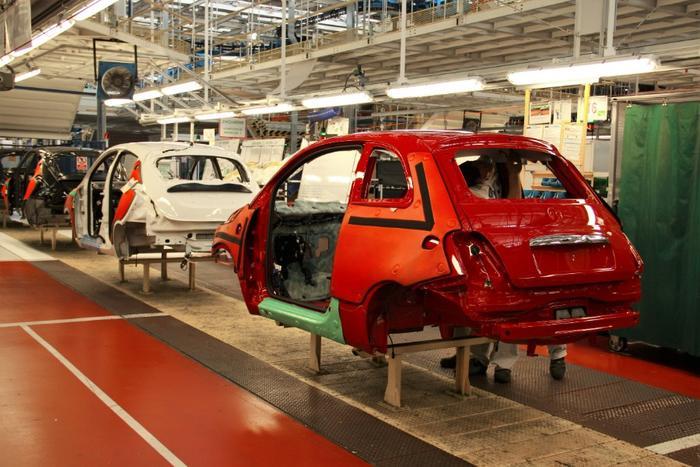 A week after closing their North American assembly facilities due to coronavirus concerns, Ford and Fiat Chrysler have each announced that they plan to resume production in April. 
The automakers previously announced that they would be halting operations at major assembly plants in an effort to limit the spread of the coronavirus. On Thursday, Ford said it plans to restart production at five "key" plants as early as April 6. 
In a statement, United Auto Workers (UAW) union president Rory Gamble said that UAW "continues to review with great caution and concern decisions being made about restarting workplaces, especially at advanced dates." 
The group said Ford originally planned to reopen plants on March 30, but it will now push the opening to April "due to numerous stay-at-home orders from government officials." When plants resume operations, Ford said it will have "additional safety measures to protect returning workers" from contracting COVID-19. After manufacturing sites shut down last week, Ford said it would begin thoroughly cleaning its facilities. 
Fiat Chrysler said it's North American facilities "are intended to remain closed until April 14." The date at which they reopen will be "dependent upon the various state stay in place orders and the readiness of each facility to return to production."
Worker protections
The news comes the same week President Trump announced that he'd like to see the nation "opened up and just raring to go by Easter," despite persistent concern among health officials about the sharp rise in the number of coronavirus cases in the U.S. 
The UAW confirmed this week that three Fiat Chrysler plant workers have now died from COVID-19.
"The UAW maintains that strict CDC guidelines need to be adhered to at all worksites, and that prior to reopening, sufficient data and protections are in place to ensure the safety of our members, their families and the public," Gamble said. "The only guideline in a boardroom should be management asking themselves, 'Would I send my family — my own son or daughter — into that plant and be 100% certain they are safe?'"