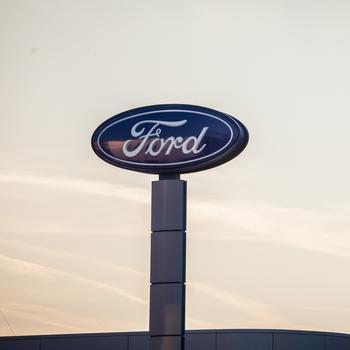 After announcing plans to work with GE Health to produce ventilators and other equipment for hospital ICU wards, Ford says it is now expanding efforts to support the medical community during the COVID-19 crisis. It's part of a national push by the automotive industry to switch to making vital health-related products that are now in short supply.
The automaker, which has shut down vehicle production during the coronavirus (COVID-19), began production of an air-purifying respirator product this week. The company is also producing face masks and shields while scaling production of reusable gowns for health care workers. 
It even has one foot in the diagnostic world, providing manufacturing support for scientific instrument provider Thermo Fisher Scientific to ramp up production of COVID-19 collection kits to test for the virus.
"We knew that to play our part helping combat coronavirus, we had to go like hell and join forces with experts like 3M to expand production of urgently needed medical equipment and supplies," said Jim Baumbick, vice president, Ford Enterprise Product Line Management.
Baumbick said the company has achieved a steady rise in the output of all types of personal protection equipment (PPE) to protect health workers and first responders from the virus.
100,000 respirators projected
The respirators are being produced at Ford's Vreeland facility near Flat Rock, Mich., by paid members of the United Auto Workers union (UAW). At scale, the plant is expected to produce at least 100,000 units.
Ford's Van Dyke Transmission plant is producing face masks, which continue to be in short supply. The Centers for Disease Control and Prevention (CDC) has recommended that all U.S. residents wear a mask in public to curb the spread of the virus, cutting into supplies needed for health care workers.
In addition to manufacturers like Ford, fashion designers like Louis Vuitton, Burberry, and Chanel are gearing production to designing and producing face masks. Some are also producing gowns and gloves, which are also in short supply.
3M is partnering with Cummins to increase the output of particulate filters to go into 3M's powered air-purifying respirators (PAPR). Cummins is transitioning its workers at its Neillsville, Wisc., plant from making diesel engine filters to manufacturing them for PAPRs.
There is likely to be an increasing need for N95 masks until the pandemic subsides. In March, Dr. Robert Kadlec, assistant secretary for preparedness and response, told a Senate committee that in the event of a severe outbreak -- which the U.S. is now facing -- the country would need around 3.5 billion respirator masks. At the time, the U.S. had approximately 42 million.