---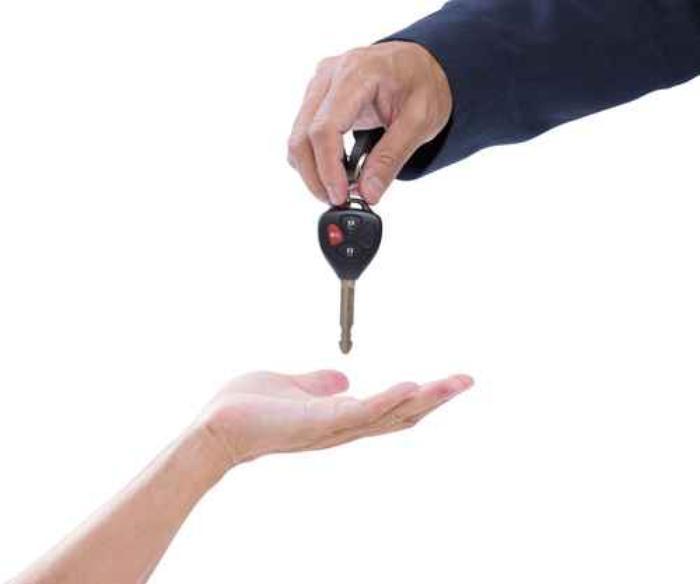 Faced with a growing number of young consumers who aren't sure if they need or can afford a car, Ford Motor Company is trying to expand their options to make it more attractive.
The company has launched a pilot program in London and six U.S. cities which allows customers who are financing their vehicles through Ford Credit to rent their rides to other drivers when they aren't using them. The program falls under what Ford calls its Smart Mobility plan.
"My great-grandfather helped put the world on wheels so everyone could enjoy the benefits of mobility," said Ford Executive Chairman Bill Ford. "Our vision today is to expand that same thinking using advanced technology and new business models, and addressing the mobility challenges people face around the world."
But when Henry Ford was marketing the Model-T, there were very few roads, and those that existed were little more than rut-filled trails. Today, there are congested highways which make travel almost as frustrating.
Smart Mobility
For that reason many urban consumers, who in the past might have purchased a car out of necessity, now find they can get by with alternate transportation and ride-sharing services like Uber and Lyft. After six months of research, Ford's Smart Mobility strategy focused on two areas – flexible use with ownership of vehicles and multi-modal urban travel solutions.
"We now are moving from experimentation to implementation," said Mark Fields, Ford president and CEO. "We have learned a lot in the past six months, and now are ready to put insights into action. Our goal is to make people's lives better by helping them more easily navigate through their day, address societal issues and, over time, change the way the world moves – just as Henry Ford did more than 100 years ago."
Under its flexible use and ownership initiative, Ford is inviting a total of 26,000 customers to sign up to rent their Ford Credit-financed vehicles to prescreened drivers for short-term use, which it says will help offset monthly vehicle ownership costs.
On the fence
These consumers will participate in the program through the Web-based software of ride-share company Getaround, while London drivers connect through a similar rental system called easyCar Club. The program is aimed at consumers who are on the fence about whether they really need to buy a vehicle. The purchase will be easier to justify, Ford believes, if buyers know it can generate revenue when they aren't using it.
"Consumers tell us they are interested in sharing the costs of vehicle ownership, and this program will help us understand how much that extends to customers who are financing a Ford vehicle," said David McClelland, Ford Credit vice president of marketing. "As most vehicles are parked and out of use much of the time, this can help us gauge our customers' desires to pick up extra cash and keep their vehicles in use."
In addition to London, the U.S. cities where Ford will offer flexible use and ownership are Berkeley, Oakland, and San Francisco, California; Portland, Oregon; Chicago, Illinois; and Washington, D.C. It runs through November of this year.
The program is clearly aimed at Millennials who have adopted "sharing" as part of a lifestyle. The Ford research suggests much of Millennials' enthusiasm for sharing is economically based.
The research found that one-third of U.S. Millennials said they are interested in renting out their own belongings as a way to supplement their income. Most compelling for Ford, the carmaker says young Americans rank car rides second only to book lending as things they are most open to sharing.
---