---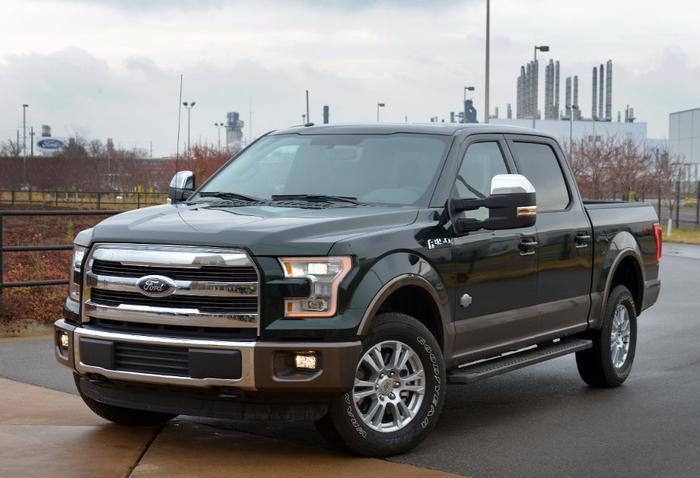 Admittedly, the timing could have been better. If you are going to announce a new, full-sized pick-up truck that gets great gasoline mileage, it's probably best to do it when gasoline prices are sky-high.
Still, Ford's recent announcement that its aluminum body F-150 pick-up will get up to 26 miles per gallon (MGP) on the highway has gotten a lot of attention. In one bold stroke it is catapulting the F-150 into the mileage lead among full-sized pick-ups, edging out the gasoline-powered Dodge Ram.
In designing an aluminum truck Ford engineers believed they had nailed down a key selling point, even in a time of declining gas prices. Reducing the vehicle's weights by 700 pounds would make it more attractive for consumers who passed on this class of truck because they use too much fuel. But even with fuel well below $3 a gallon Ford is betting the new F-150s enhanced MPG will spur sales.
Impressive
Jack Nerad, executive market analyst for Kelley Blue Book (KBB), is impressed.
"Depending on if model F-150 fuel economy is 5% to 22% better than similar versions of the previous generation truck, the highest fuel-economy version gets 22 mpg combined," he said. "This compares well with the gasoline versions of the GM and Chrysler pickup trucks. At the same time it is important to note that, depending on version, the F-150 also claims best-in-class payload and towing."
KBB's Akshay Anand says it may not matter all that much if a driver saves money on fuel by driving one of the new F-150s. It's all a matter of perception.
"At this point, fuel economy numbers are as much of a marketing game than anything," he said. "The 'best truck mpg' claim probably matters more than the cost savings from a one or two mpg difference over competitors, especially if gas prices remain low for the foreseeable future. We know some of the import trucks will be released in the next year or 2, and you can bet those will have solid mpg numbers, especially as diesel looks to gain more traction in the truck segment."
Even though expectations for fuel economy were significantly higher, the automotive press has generally been generous in its praise of the new truck, which will start coming off the assembly line next month. Improved gasoline mileage isn't the only thing reviewers like.
Other features
Bret Kenwell of the Motley Fool financial website likes the park assist feature, to aid drivers getting into a tight space. He notes the new truck comes with over 100 new patents, a record for a new Ford model.
Taking a slightly contrarian view is Richard Truett of Automotive News. He thinks Ford probably spent too much money to achieve too little improvement in fuel economy.
"GM, on the other hand, has developed a low-cost aluminum welding system that joins sheets of aluminum together on the same production equipment already in use in its plants," he writes. "GM's cost to switch to aluminum compared with Ford's: pennies on the dollar."
But that doesn't mean Truett isn't impressed with what Ford has done. He says Ford has done something auto companies rarely do – make a major investment that won't pay off until about 15 years in the future. By then he predicts Ford trucks will be a lot more fuel efficient than the company's first aluminum F-150.
---