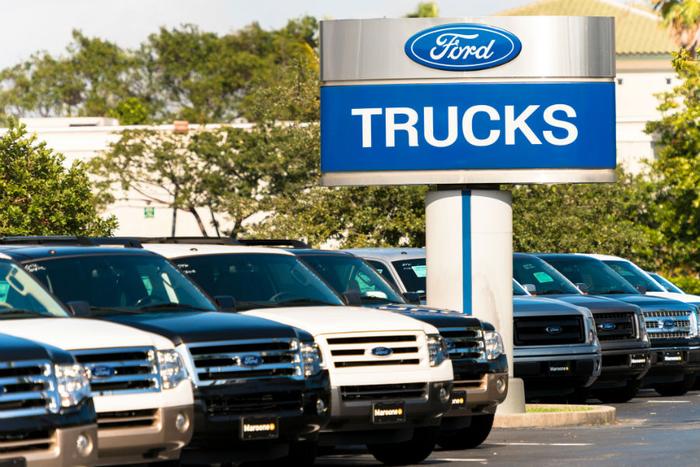 Ford Motor Company raised another caution flag to owners of older pickup trucks on Monday, advising 33,000 owners to stop driving the trucks immediately.
The warning targets 33,428 Ranger and 1,955 Mazda B-Series model year 2006 vehicles built at the company's Twin Cities Assembly Plant in Saint Paul, Minnesota between August and December of 2005.
It was just last month that Ford alerted 2,900 owners of 2006 Ford Ranger trucks of possible defects tied to Takata airbag inflators. The warning came on the heels of a second death tied to those inflators and trucks that were built the same day. Ford expanded its warning to a wider time frame thanks to further testing.
In Ford's notice to the trucks' owners, it emphasized that the issue is the airbag inflator and not the actual airbag. It also noted that it's possible to have different suppliers for the driver– and passenger–side airbag inflators in your vehicle.
Is your truck affected?
Ford has created a look-up tool where customers can determine if their vehicle is one of those involved in the recall. If a truck owner determines their vehicle is defective, they're asked to contact a Ford dealership. If Ford truck owners have additional questions, they should contact the Ford Customer Relationship Center at 1-866-436-7332.
"Affected owners are urged not to drive these vehicles and to contact Ford and Mazda immediately to schedule a free repair," advised the U.S. National Highway Traffic Safety Administration (NHTSA). In its printed release, the agency went on to confirm that dealers will tow the pickups to service bays to replace the faulty inflators and provide loaner vehicles.
Off to a rough start
This marks the third time Ford has had to drive down this bumpy road in 2018. Despite an exclamation that its trucks are safe, the Center for Auto Safety asked Ford's CEO Jim Hackett to recall 1.3 million 2011-2017 Ford Explorers due to concerns that carbon monoxide was leaking into the passenger cabin..
In one such scare, various police departments reported bizarre instances in which on-duty officers passed out or became sick while driving Ford Explorers. However, Ford took a defiant stance in this situation, placing blame squarely on the police for modifying the vehicles after they were built.
This isn't Takata's first liability rodeo, either. Just this week, the company reached a settlement with creditors, auto industry clients, and representatives for drivers who were injured or killed by its faulty airbags.