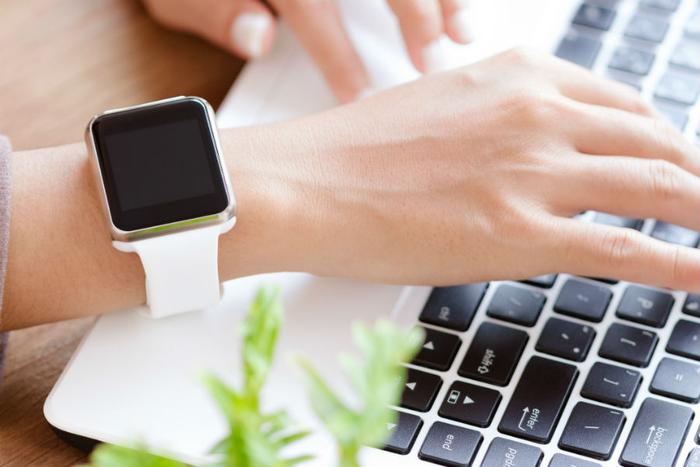 William Monzidelis is alive today because he was wearing an Apple Watch. At least, that's what his doctors say.
A report by Apple Insider tells the story. The 32 year-old man was at work last month when he began to feel dizzy. He was bleeding internally but had no idea until his Apple Watch showed his heart rate had surged and sent an alert, telling him to seek medical attention.
Monzidelis' stomach ulcer had erupted, causing him to lose 80 percent of his blood by the time he got to a hospital. Doctors credited the device, purchased most often as a fitness monitor, with saving Monzidelis' life.
"I would have been working in my office and they would have found me dead," he told Apple Insider.
Story isn't unique
It turns out Monizidelis' story isn't unique. In 2017, 49 year-old attorney Scott Killian thought he was in perfect health. In fact, he had just completed a series of expensive tests to measure his heart health.
Then in the middle of the night, his Apple Watch woke him with an alert from a third party app called HeartWatch. It warned him his heart rate had surged, suggesting he could be suffering a heart attack.
Killian told 9to5 Mac his watch picked up an issue that $10,000 worth of medical tests did not. Killian's doctor said the device probably saved his life.
"He said had I kept sleeping, I probably wouldn't have woken up," Killian said. "I would have died in my sleep."
More common than you think
If you Google "Apple Watch" and "lifesaver" you'll find these kinds of stories are more common than you might think. Back in 2015, the tech publication SlashGear reported the Apple Watch saved a teen's life when his device warned him his heart rate had reached dangerous levels while he was in class.
Instead of ignoring the warning, he notified the school nurse, who sent him to the hospital, where doctors confirmed a diagnosis of rhabdomyolysis, a syndrome that is caused by muscle injury, where the protein myoglobin is released into the blood, causing the liver, heart, and kidneys to shut down.
Healthcare professionals have shown increasing interest in wearable devices' ability to provide critical health warnings. A recent Cleveland Clinic study looked at the Apple Watch's role in healthcare.
The study affirmed the technology's ability to accurately detect atrial fibrillation (AFib), a leading cause of stroke.