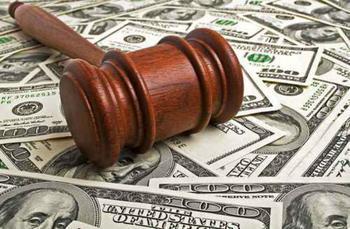 The owner of a for-profit college chain has been ordered to pay $22 million and will face prison time after defrauding the federal government and submitting false information to acquire federal aid. Now defunct FastTrain College, which operated seven campuses across the state of Florida, was charged with processing numerous unqualified students in order to collect money from the government.
The complaint states that FastTrain, and its owner Alejandro Amor "encouraged(ed) students to lie on their individual loan applications in order to appear to be more attractive loan candidates. . . FastTrain then intentionally submits numerous false individual claims to the government via student loan applications."
Federal prosecutors explain that FastTrain aggressively lied on federal forms and pushed through many false applications, sometimes by assuming the identities of students who were illiterate or unable to fill out the forms themselves.
"FastTrain also completes loan paperwork on behalf of illiterate students, and unlawfully assumes these students' identities when signing on their behalf. FastTrain submits these false applications to game the system, with which it is very familiar, to have students appear to be eligible, or more attractive loan candidates to obtain Pell grants and other assistance. Through these practices, FastTrain is committing a fraud on the government," the suit reads.
"Abhorrent and far-reaching" scheme
U.S. District Judge Marcia Cooke submitted a final judgment on February 15 that specified the payment of 12 million in damages and $10 million in penalties. The owner also faced additional criminal charges of conspiracy to steal government funds and 12 counts of theft of government. In November, 2015, he was sentenced to 97 months in prison.
Cooke stated that students caught up in the scam were "especially vulnerable," and were often just looking for a way to obtain a decent-paying job without having educational credentials.
"Realizing there are few jobs one can obtain without a high-school diploma or equivalent degree, they turned to FastTrain, hoping to learn marketable skills to improve their chances of making a decent living. FastTrain aggressively recruited these students, and then used fraud to make the government think they were eligible for federal aid and loans," she said.
As a result of Amor's scheme, Cooke concludes that many students ended up carrying debt that will be "enormously difficult" to pay off. "The effects of Amor's fraudulent acts are thus abhorrent and far-reaching," she concluded.