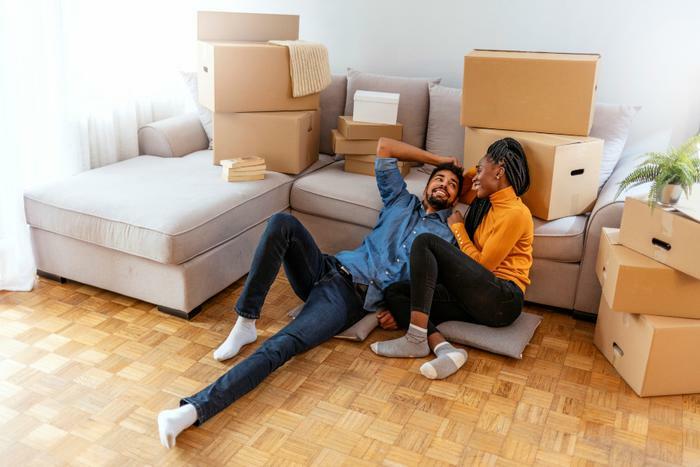 With autumn approaching, Americans are preparing to spend more time indoors, especially as the Delta variant of COVID-19 continues to spread. Not surprisingly, some will consider doing some interior painting to brighten up their living spaces.
At the same time, some paint manufacturers are freshening up their paint palette with new shades and colors for the fall. 
Which brand of interior paint is the best? If you ask ConsumerAffairs reviewers, it's a pretty close race. There isn't a lot separating the top five brands reviewed on our site.
Behr
In our 5-star rating system, Behr is the top-rated brand, with a 4.8 average rating. Matt, of Cincinnati, calls himself "a customer for life." He repainted his kids' bedrooms with different shades of Behr paint.
"I chose Behr paint over the competitors because of the reviews and massive color choice," he wrote in a ConsumerAffairs post. "Markings on the kids walls were a breeze to erase and clean. To this day it still looks like the rooms were painted yesterday."
Sherwin-Williams
Sherwin-Williams is close behind, earning a 4.7-star average rating from ConsumerAffairs reviewers. Andrea, of Vallejo, California, is one of them and selected Sherwin-Williams to repaint the walls of a 1936 bungalow she purchased 10 ago.
"The paints I used, both flat and semi-gloss were excellent," she wrote in her post. "Coverage was one coat over darker walls that were not flat and smooth like drywall. I was able to coordinate colors that complimented the architecture of that era."
Benjamin Moore
ConsumerAffairs reviewers give Benjamin Moore an overall 4.6-star rating. George, of Miami, says he and his wife have lived in the same house for about 40 years, and he tries to repaint it every five to seven years.
"I can honestly say that even though we have tried different brands of paint the most durable and color fast has always proven to be Benjamin Moore products," George told us.
Valspar
Valspar and Glidden each have overall review ratings of 4.5 stars. Both have devoted fans.
Erin, of Pembroke, Massachusetts, said she picked Valspar to paint her entryway because it had just the color she wanted. She said the paint's durability was a bonus.
"One coat was all it took to look amazing and give my entryway to my house and garage a simple, fairly inexpensive, bright new look!" Erin wrote in a ConsumerAffairs review. "So far the paint has held up extremely well considering six children and three dogs are constantly in and out both of those doors!!!"
Glidden
Armando, of Drexel Hill, Pennsylvania, said he has been using Glidden paint for a long time. He admits he has tried other paints but finds he always goes back to Glidden.
"My uncle was a professional painter and told me, for side jobs and personal work, he use Glidden over Sherwin Williams," Armando wrote in a post. "That stuck in my head. I'm now 54 and still use Glidden whenever possible. Price, selection and job results."
Paint may also do more than brighten up a room. Last week researchers at Purdue University reported they have developed the world's whitest paint — paint so reflective that it may eventually eliminate the need for air conditioning. 
The paint reportedly reflects 98.1% of solar radiation, at the same time emitting infrared heat. Because the paint absorbs less heat from the sun than it emits, a surface coated with this paint is cooled below the surrounding temperature without consuming power, the researchers said. The paint has earned a Guinness World Records title for whitest paint.