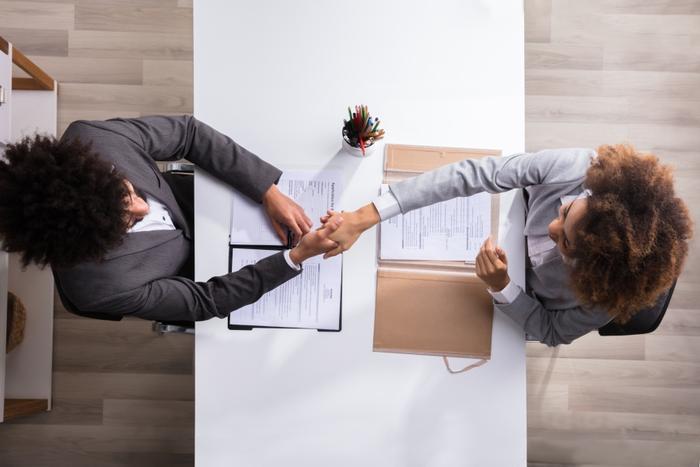 In 2009, college graduates entered a shrinking job market with an unemployment rate of 10 percent. A decade later, the Class of 2019 is finding a market nearly desperate to hire workers and paying more to do so.
According to the Labor Department, the U.S. economy added 263,000 jobs in April, sending the nation's unemployment rate to a 49-year low of 3.6 percent. At the same time, average hourly pay increased 3.2 percent in the last 12 months, building on the same increase recorded in March.
The biggest job gains last month occurred in professional and business services, construction, health care, and social assistance. Professional and business services added 76,000 jobs during the month, with the lion's share occurring in administrative and support services and in computer systems design. In the last 12 months, this sector of the job market has added over a half million jobs.
Employees are earning more
"Average hourly earnings of all employees on private nonfarm payrolls rose by six cents in April to $27.77, following a five-cent gain in March," Commissioner of the Bureau of Labor Statistics William Beach said in a statement. "Over the past 12 months, average hourly earnings
have risen by 3.2 percent; the over-the-year percent change has been 3.0 percent or above for nine consecutive months."
The latest employment numbers contribute to a shifting narrative about the U.S. economy. Since early in the year, the assumption has been that the economy would slow this year, causing the Federal Reserve to back away from its policy of raising interest rates.
Fed Chairman Jerome Powell said last week the Fed had determined economic weakness was "transitory" and that inflation, fed by economic growth, could well pick up speed later in the year.
Good news for job seekers
In its analysis of the latest employment report, The Conference Board, an economic think tank,  said there is no sign of an economic slowdown and that the labor market should remain hospitable for job seekers. In fact, the organization said all the recent economic releases have suggested the economy will produce an inflation rate above the Fed's target of 2 percent.
"In such an economic environment, and considering the stagnation in working-age population growth, it is not surprising that the labor market continues to tighten," The Conference Board said in a statement. "The unemployment rate reached 3.6 percent in April, the lowest rate since December 1969. Labor markets will continue tightening in coming months and wages are likely to accelerate further."
The Conference Board economists say the recovery in the U.S. economy and the ongoing job market squeeze most likely means the Federal Reserve won't cut interest rates anytime soon.