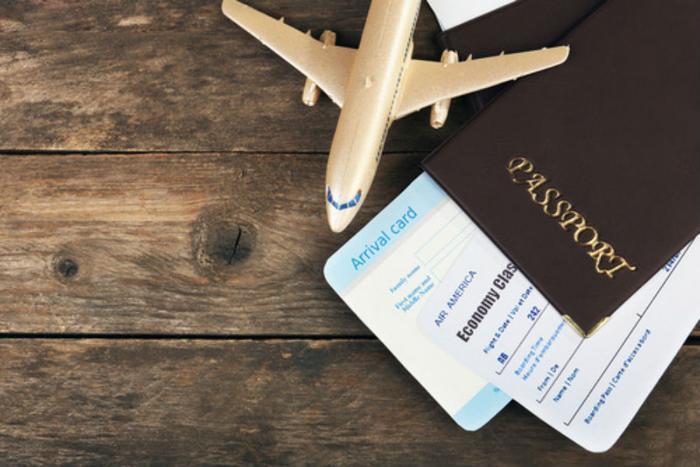 Summer airfares are some of the highest of the year, but travelers can find some great deals as fares start to fall over the next few weeks..
After reviewing historical data and trends, online travel site CheapOair (an Authorized Partner) predicts average airfares to popular U.S. destinations will drop 9 percent in the next few weeks. The average international fare should be about 7 percent lower.
As travel begins to taper off, the airlines will have to lower fares to keep planes full. The formula they use is likely complicated, but for consumers the equation is fairly simple – hit the airlines' window of vulnerability and travel is cheaper.
Four-week window
CheapOair (an Authorized Partner) projects airfare will be at its lowest point for a four-week period beginning now and lasting through the middle of September. After that, hold onto your wallet because fares will begin to steadily rise until they reach their peak before Thanksgiving.
"Over the past several weeks our team of data scientists completed a thorough analysis of flight trends from every angle possible," said Sam Jain, CheapOair's (an Authorized Partner) founder and CEO. "Data shows that prices will only go upwards starting around the end of September, so for those who already know they'll be traveling in November and December, don't wait on starting your search for airfare bookings."
The lower fares may come at an opportune time, since several airlines have raised the cost of flying over the summer. Southwest has raised the price of its Early Bird Check-In while JetBlue is adjusting several of its fees, ranging from checked bags to ticket changes.
Both airlines say they are reacting to higher fuel costs. But while the fees may be going up, the fares are going down, at least temporarily.
Popular destination will see the lowest fares
Fares will be lowest on flights to places where the airlines fly to the most. Because there are so many existing flights to destinations like Los Angeles, Las Vegas, and Denver, the airlines will have to cut fares to fill those seats.
With the average domestic round trip airfare between $200 to $300 over the summer, CheapOair is predicting savvy travelers will find those fares to the aforementioned destinations "drastically" lower if they book before mid September.
There are more money-saving tips on ConsumerAffairs' travel guide.