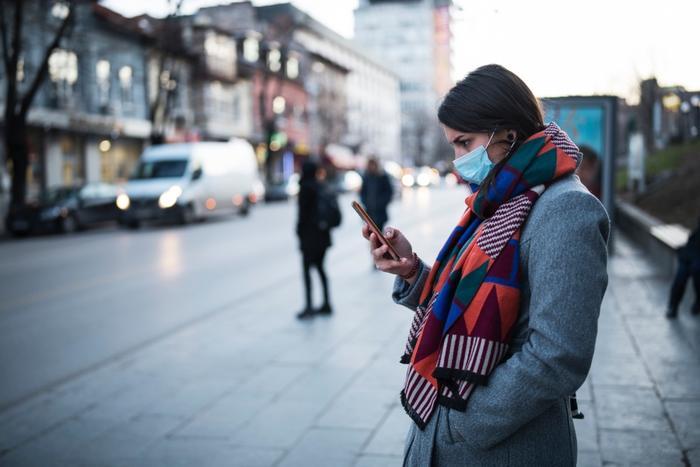 Foot traffic patterns in businesses and retail chains dipped recently amid concerns that states may have begun reopening too early, according to cell phone data analyzed by SafeGraph. 
SafeGraph, which compared anonymized location data against its database of business listings and points of interest, said there was an initial increase in foot traffic when states first began reopening. However, now that cases have begun rising again in several states, consumers appear to be more hesitant to venture out. 
On April 14, roughly a month after lockdowns began, foot traffic fell to its lowest level. Consumer patronization of businesses and chain stores tumbled 55 percent from January levels, according to SafeGraph. 
Foot traffic began rising during the latter half of April and in May as states gradually began reopening. But now, a reticence to go out appears to be setting in once again as states like Arizona, California, and Florida report huge increases in COVID-19 cases. 
Trend reversing course
The gradual increase in foot traffic seen as states began allowing businesses to reopen is "starting to flatline and turn reverse course in the past few days," SafeGraph spokesperson Nick Singh told CBS News. 
The drop in foot traffic is even more pronounced in states that recently reported spikes in confirmed cases. Although experts had hoped reopening quickly would help invigorate the ailing economy, the data suggests we're seeing an economic consequence of reopening too soon. 
Former CDC chief Dr. Tom Frieden warned in May that reopening too quickly could have a negative impact on people's health as well as the economy. 
"We do have to balance our economy and public health measures, and what we found from around the country and around the world is that the places that implemented public health measures the best also protect their economy the best," Frieden told CBS. "If people are impatient to go out, you hope at least when they go out, they will do so as safely as possible."
To help reduce transmission of the virus, health authorities continue to recommend that people practice social distancing and wear a face covering when out in public.