---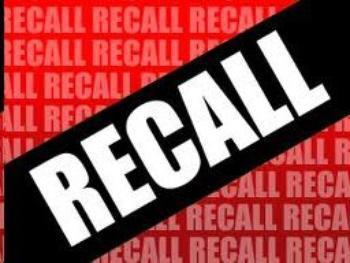 It wasn't your imagination. There were a whole lot of food recalls in the last three months of 2012.
According to Stericycle ExpertRECALL, a firm that tracks product recalls in the U.S., food recalls documented by U.S. Food and Drug Administration (FDA) enforcement reports reached a two year quarterly high during the fourth quarter of 2012.
This represents an average rate of approximately six food recalls being documented every day, affecting some 18.4 million products -- more than double the units affected in the previous quarter.
"Right before FDA's announcement of two major requirements proposed under the Food Safety Modernization Act, the agency documented 552 food recalls, representing a 33 percent increase over the previous quarter and reaching the highest level of recall activity in more than two years," said Mike Rozembajgier, vice president of recalls at Stericycle ExpertRECALL. "As the agency continues to shift its focus towards prevention rather than simply reacting to foodborne illness outbreaks, we can expect the FDA to pay more attention to what companies are doing to ensure our food is safe and prevent recalls from occurring. Companies with a recall plan that is ready are likely to best weather the impending storm of increased regulatory scrutiny."
Of the recalled food products announced during the fourth quarter, 94 percent fell within the Class I designation as the units could cause serious health consequences or death. 165 of those recalls were related to issues stemming from a plant processing nut products. Salmonella concerns were the number one cause of food recalls followed by undeclared allergens or other allergen concerns.
"The fourth quarter increase in food recalls is due in large part to the many products affected by a single ingredient supplier -- in this case a peanut butter supplier," said Joseph A. Levitt, a Partner in the Hogan Lovells law firm and a former director of FDA's Center for Food Safety and Applied Nutrition, referring to the string of Sunland recalls that started on September 24, 2012. "This also reflects increased vigilance by both food companies and FDA to identify problems before people get sick and recall affected products promptly. Such vigilance will only increase as FDA moves to implement the new Food Safety Modernization Act."
Medical recalls
Meanwhile, recalls of medical devices declined when compared with the third quarter. Still, more than 10 million units were affected and 40 percent of medical device companies named in FDA Enforcement Reports in the final quarter of 2012 were involved in more than one recall.
Fourth quarter pharmaceutical recalls also dropped from the third quarter, returning to a level more in line with the three previous quarters. At the same time, though 45 percent of pharmaceutical companies faced more than one recall event -- the largest percentage of companies with repeat violations in at least two and a half years.
Consumer products
The company also found that recalls within the categories of consumer products and children's and infant products both reached a six-quarter high during the fourth quarter of 2012. While the number of affected consumer product units dropped from over 12 million units reported in the third quarter to just about three million units in the fourth quarter, recalls of sports and recreation products reached the highest level of activity recorded for the category in more than ten quarters.
This category includes products like bicycles, snowmobiles and trampolines. In total, consumer product recalls reported during the last quarter of 2012 were responsible for 2,015 product safety incidents, 58 injuries and six deaths.
---