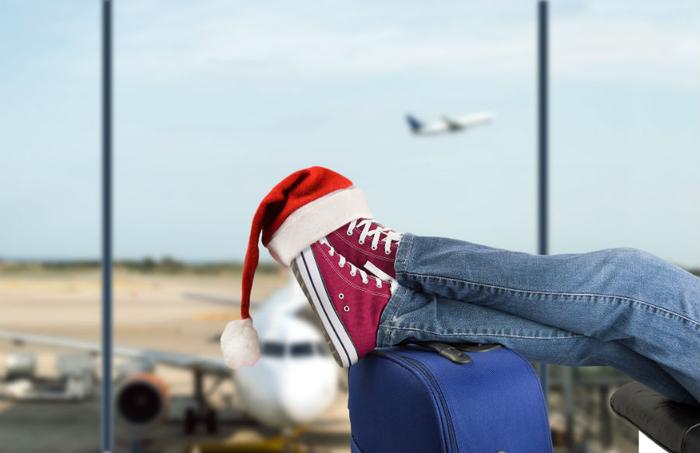 It's the holiday season, and the Transportation Security Administration (TSA) is expecting a sleighful of flyers. Between December 19 and January 5, the agency estimates more than 40 million passengers will go through its security screening checkpoints, an increase of 6 percent from 2017.
"TSA's layered approach to security and its dedicated screening workforce will be hard at work securing the aviation system, from the moment travelers make their flight reservation to when they arrive at their destination this holiday season," said TSA Administrator David Pekoske in the agency's holiday travel advisory.
Pre-airport checklist
If the holidays are the first time you've flown this year, you should know that stronger security measures were put in place earlier in 2018. As a result, flyers may experience a more thorough screening process.
To make your trip through security as stress-free as possible, the TSA recommends...
Arriving at the airport at least two hours early;

Putting all electronics in a place where you can get to them quickly and easily for scanning;

Separating foods, powders, and any other materials that might clutter bags and raise security questions;

Making sure all liquids meet the 3-1-1 standard (3.4 oz bottle or less; 1 quart-sized, clear, plastic, zip-top bag; 1 bag per passenger); and

Noting that there are special requirements for formula, breast milk, and juice if you are traveling with an infant.If you're traveling with an infant.
While it's too late now, consumers should consider applying for a TSA Pre-Check to dramatically reduce their security clearance time on future flights. On top of shorter lines, Pre-Check flyers also gain the benefit of not having to remove shoes, the 3-1-1 liquids bag, laptops, light outerwear jackets, or belts.
Catch up on all the airline changes
If you're flying through Denver over the holidays, you might get to try out a new screening system.
In partnership with the TSA, Denver International Airport (DEN) -- named a favorite in a recent consumer satisfaction survey of airports -- is the first U.S. airport to try out a new breed of checkpoint security screening called Enhanced Advanced Imaging Technology (eAIT).
The new system has several pluses, like easier screening for flyers with mobility issues, but the one passengers will probably like most is that instead of holding their arms over their heads, they can keep them down and close to their sides when going through the body scanner. The new technology reduces scan time to under a second.
If the Denver test run is successful, TSA might add the new screening technology at other airports.
Airlines have gone through a lot of changes in 2018 -- from how service animals are dealt with to new standards for seats. To catch up on all airline-related consumer news, check out ConsumerAffairs Airline and Airport News section.