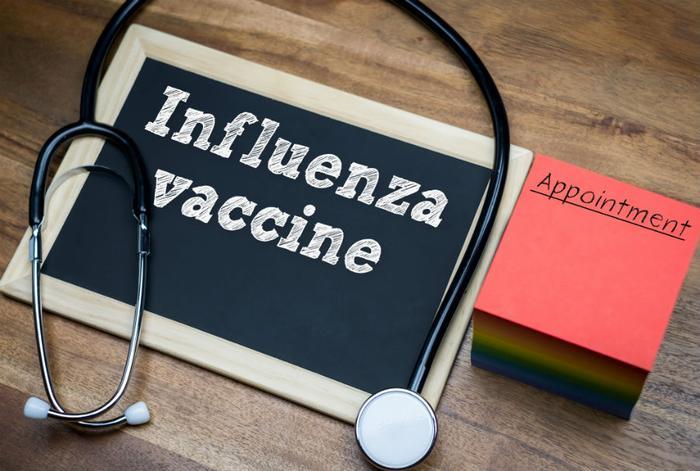 This season's flu vaccine is protecting about half of those who received it, federal health officials reported Thursday.
At 47 percent effectiveness, this year's flu vaccine is significantly more effective than the 2017-2018 vaccine, which offered just 25 percent effectiveness against the predominant flu strain that season.
This year's vaccine offers 47 percent effectiveness against all circulating strains, researchers at the Centers for Disease Control and Prevention (CDC) said. Its effectiveness is even higher among children between the ages of 6 months old and 17 years old, at 61 percent.
Low-severity season
As of February 2, 28 children have died due to complications from the flu this season, the CDC said. Last year at this time, that figure was 63.
About 9,600 to 15,900 deaths occured between October 1 and February 2. Up to 186,000 were hospitalized, and up to 7.2 million flu medical visits occurred during that time frame. The agency has classified this as a "low-severity influenza season," as it hasn't claimed nearly as many lives as last year's strains.
Close to 50 million people caught the flu and 80,000 died during the 2017-2018 flu season. Officials said it was one of the most severe flu seasons on record.
"Early estimates indicate that influenza vaccines have reduced the risk of medically attended influenza-related illness by almost half (47%) in vaccinated people so far this season," the CDC said.
However, the researchers noted that "end-of-season vaccine effectiveness estimates could change as additional patient data becomes available or if a change in circulating viruses occurs later in the season."
Flu shot still recommended
The agency reported that influenza activity since December has "increased overall and remained elevated" throughout early February. In light of this information, officials still encourage people to receive a flu shot.
"CDC recommends that health care providers continue to administer influenza vaccine because influenza activity is ongoing and the vaccine can still prevent illness, hospitalization and death associated with currently circulating influenza viruses, or influenza viruses that might circulate later in the season," the report says.