---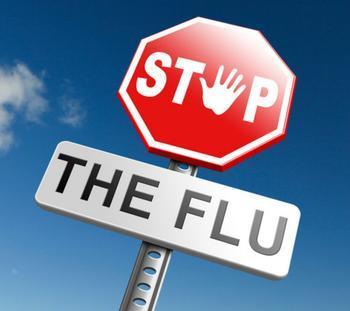 As the U.S. enters flu season, consumers should have gotten their flu shots by now, to provide protection over the winter and spring, when flu outbreaks are heaviest.
But the Centers for Disease Control and Prevention (CDC) reports Americans have been slow to roll up their sleeves. Fewer than two out of five people so far have opted for the vaccine.
The health agency, naturally, wants more people to get vaccinated. It says the vaccine prevented an estimated five million cases of the flu last season.
Dr. Nancy Messonnier, director of CDC's National Center for Immunization and Respiratory Diseases, says she's pleased that many people have already taken advantage of the vaccine, but she is also concerned that the coverage rate is running behind last year.
A proven tool
"We have a tool that is proven to prevent flu illness and hospitalization but millions of people are not taking advantage of it," she said. "Too many people are unprotected."
The CDC is especially concerned about the vaccination rate among older adults. While the rate for children is running close to last year's, CDC estimates have found flu shots among older adults is lagging. Flu poses the biggest threat to the very young and very old.
"It's too soon to say whether vaccination in people 50 and older will rebound this season. We certainly hope it will," Messonnier said.
The CDC estimates that about a third of people between ages 50 and 64 have medical conditions that put them at high risk of serious flu complications. While a flu shot might not prevent someone getting the virus in every case, it usually lessens its negative effects.
Economic impact
The flu is not just a health threat. As we reported back in October, the illness carries very real, and very steep, financial costs. Researchers report that American consumers spent $5.8 billion on medical costs connected to the influenza virus. In fact, consumers spent roughly $9 billion in 2015 on treating diseases that can be prevented with a vaccination.
CDC statistics suggest a majority of American adults passed up on a flu shot last year. The agency is concerned that the preliminary numbers show that, at least so far, more are avoiding the vaccine this year.
That, the agency warns, could have serious repercussions, both economically and healthwise.
---