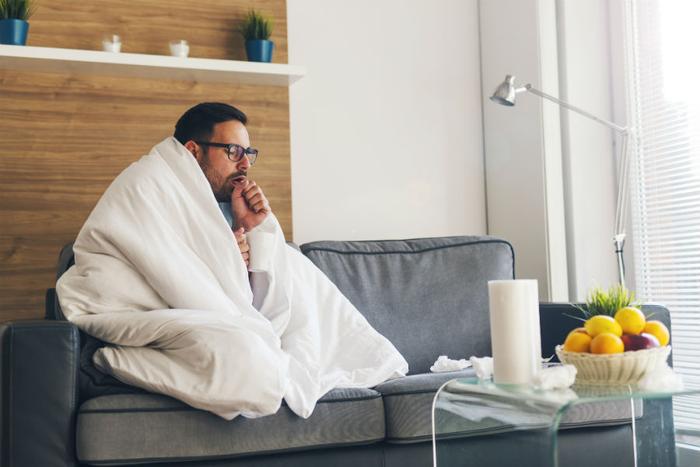 Health officials say this year's worse-than-average flu season is finally showing signs of loosening its grip across the U.S. 
Over the last two weeks, there has been a decline in the number of people going to the doctor with flu-like symptoms, according to the U.S. Centers for Disease Control and Prevention (CDC). As of Feb. 17, the agency said that 6.4 percent of visits to doctors were for the flu -- down from 7.5 percent the week before.
However, the CDC says consumers should still take steps to protect themselves against the flu and get the flu shot. 
Not over yet
Experts expect the flu season to continue through March. 
The CDC's national map of influenza activity showed that flu-linked hospitalization rates rose from 67.9 per 100,000 people for the week ending Feb. 10 to 74.5 per 100,000 people for the week ending Feb. 17. The number of children who have died from the flu is now at 97.
Many of this year's flu cases can be attributed to the ineffectiveness of the vaccine currently being used; the CDC points out that it is only 25 percent effective against the H3N2 virus, this year's most widespread form of the flu.
Against all types of influenza, its effectiveness is 36 percent; among children aged 6 months through 8 years, its effectiveness is 59 percent.
Consumers urged to vaccinate
But even though the vaccine isn't as effective against the most common flu strain, the CDC still recommends that those who haven't been vaccinated do so. That's because the vaccine is more effective against other types of the flu that are also currently circulating.
Those who get the vaccine and still get the flu are less likely to experience flu complications (such as pneumonia) since the virus tends to be milder in people who were vaccinated. 
To protect against the flu, the CDC says everyone should: 
Get a flu shot (for those aged 6 months and older)
Avoid infected people if possible
Wash hands frequently
Cover mouth and nose with a tissue when you cough or sneeze