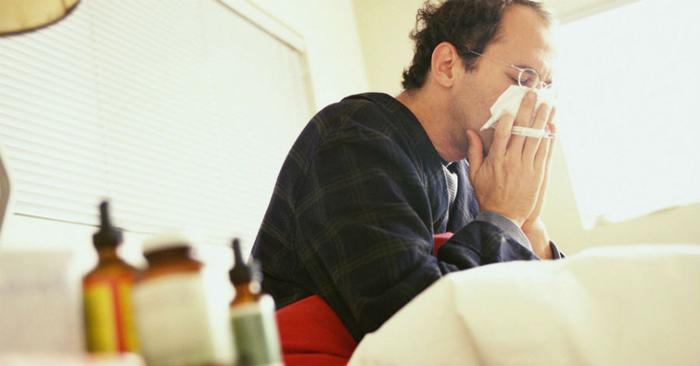 Influenza has already hit more than 6 million Americans, federal health officials said Friday.
Earlier this month, the Centers for Disease Control and Prevention (CDC) said it was "too soon to make any assessment about this season's severity," but that the H1N1 virus is the primary virus being detected nationally this flu season.
In its most recent announcement, the CDC said its real-time estimates of the impact of the flu on the public show that between 6 million and 7 million people have been infected with the flu so far this season. As many as 80,000 have been ill enough to be hospitalized.
While this flu season is clearly ramping up, officials say it hasn't taken off as quickly as it did last year. The 2017-18 flu season ended up being one of the most severe on record, causing roughly 900,000 hospitalizations and 80,000 deaths.
Less than two weeks ago, health officials said 11 pediatric deaths had been associated with this year's flu season. Now, 16 children have died from influenza. The CDC says it counts the death of every child from influenza, while adult illnesses and deaths are estimated.
"Calculations are based on adjusted rates of laboratory-confirmed, influenza-associated hospitalizations collected through a surveillance network that covers approximately 8.5 percent of the U.S. population, or about 27 million people," the CDC said.
Not too late to get a flu vaccine
The CDC recommends that everyone over the age of 6 months get a flu vaccine. Since the average duration of a flu season is typically about 16 weeks, there's still time to get vaccinated.
"It's still not too late to get a flu vaccine. Year in and year out, people who get a flu vaccine are better off than people who do not get vaccinated," the CDC said. "Flu vaccines reduce the risk of flu illness and serious flu complications that can result in hospitalization and have been shown to be life-saving in children."
In previous years, H1N1 -- the primary virus being detected this season -- has been associated with severe illness among children.
"One hundred and eighty families put a child in the grave last year because of a vaccine-preventable infection," noted Dr. Wendy Swanson, a pediatrician at Seattle Children's Hospital, at a recent news conference.
A study conducted last year showed flu vaccination cut the risk of flu death among healthy children by 65 percent and among children with a high-risk condition by 50 percent.