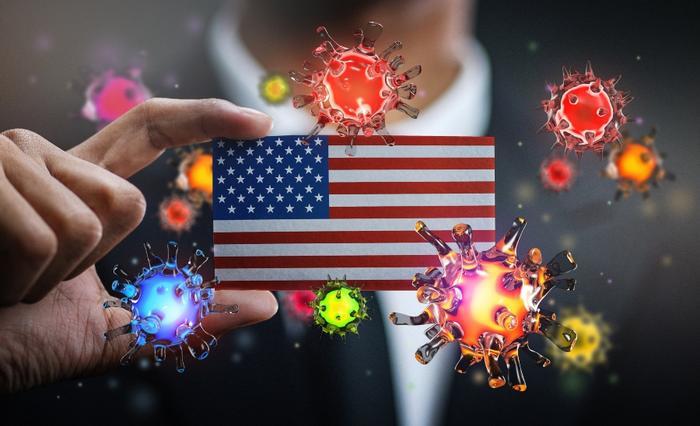 While consumers celebrated the Fourth of July over the weekend, the number of reported cases of COVID-19 increased dramatically in Florida and Texas.
Health departments in each state reported a sharp increase in confirmed cases. Florida reported 11,445 new cases and Texas reported 8,258 new cases on Saturday, the highest single-day figures for both states since the start of the coronavirus pandemic. 
Other states also saw virus totals rise sharply over the weekend. The Centers for Disease Control and Prevention (CDC) stated that California and Arizona reported 5,410 and 3,536 new cases on Sunday, respectively.
State officials attributed the uptick in cases to people not following pandemic guidelines. Republican Miami Mayor Francis X. Suarez called the increase in COVID-19 cases "extremely worrisome" and pinned some of the blame on the state's early reopening. 
"There's no doubt that the fact that when we reopened, people started socializing as if the virus didn't exist," Suarez told ABC News.
Masks recommend
In the U.S., there have now been more than 2.8 million reported coronavirus cases and nearly 130,000 coronavirus-related deaths in the U.S., according to data compiled by Johns Hopkins University researchers. 
For the past several weeks, the CDC has reported more than 20,000 new cases in the U.S. every day. But over the last three days, new cases totals were over 50,000 each day. 
Young people tend to believe they aren't as likely to get the virus. However, in Florida, the median age of people who tested positive for COVID-19 was 35 as of Saturday. In Texas, a large number of those who tested positive were between 20 and 39 years old. 
In response to the increase in virus cases across the nation, many state governors have imposed mandatory face mask policies in public spaces. Governors in Texas and California were the most recent to require residents to wear face coverings in public. 
Nineteen states currently have strict face mask policies in place. Other states have varying policies but have been more lenient with the rule. CDC guidance states that everyone should wear face coverings in "public settings where other social distancing measures are difficult to maintain."
Studies have shown that the use of masks is highly effective in preventing the spread of the virus. 
"Up to this stage, we do not have a safe and effective vaccine. What remains practical is still either social-distancing measures or wearing masks," said Dr. Yuen Kwok-yung, a leading microbiologist from Hong Kong University.