---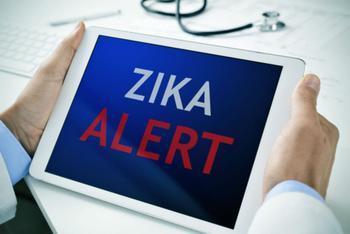 The Senate Foreign Relations Committee normally deals with matters of diplomacy, but Sen. Marco Rubio (R-FL), who chairs one of its subcommittees, used a hearing to explore the threat posed by the Zika virus, particularly in his home state.
Rubio urged Congress to accept the warnings of public health officials who have called for immediate action to mitigate the mosquito-borne disease that thrives in tropical climates. Rubio is concerned about the influx of foreign travelers into Brazil later this summer for the Olympics, and how people who get infected could spread the disease when they return home.
"For those of us who live in South Florida and travel through Miami International Airport, we know very well that what happens in Brazil impacts us in the U.S., especially in Florida," said Rubio.
Zika-related birth defect
Rubio noted that the first baby born in Florida with microcephaly, the Zika-related birth defect, was a mother who came from Haiti.
"Although the mainland of the United States may not be worried about Zika right now, there are already 1,133 cases, and they are found in 45 out of 50 states," Rubio said.
Dr. Tom Frieden, director of the Centers for Disease Control and Prevention (CDC), says his agency is monitoring more than 300 cases of Zika among pregnant women. He's called the virus "a silent epidemic."
"We have made difficult decisions and redirected resources from other important public health activities to support our most critical needs," Frieden testified at the hearing. "These redirected funds, however, are not enough to support a comprehensive Zika response, and they divert funding from other critically important public health activities."
Funding bill stalled
Rubio joined Frieden in supporting a measure in Congress to allocate $1.1 billion to fight the virus, but the measure has become something of a political football. Though Republicans and the White House are not that far apart on the amount of spending, House Republicans have tacked on a few provisions, unrelated to Zika, that the Democrats oppose.
"This is no way to fight an epidemic," Frieden said at the hearing.
Rubio said he is concerned at how fast the virus is spreading in Florida. He said at the beginning of the week, 13 new cases of the Zika virus were confirmed in Florida in one day, raising the total to more than 280. Rubio decried the lack of action on both sides of the aisle.
"The problem is only getting worse," he said. "It is our duty to act now, while we can still get ahead of this disease, and before it is simply too late."  
---