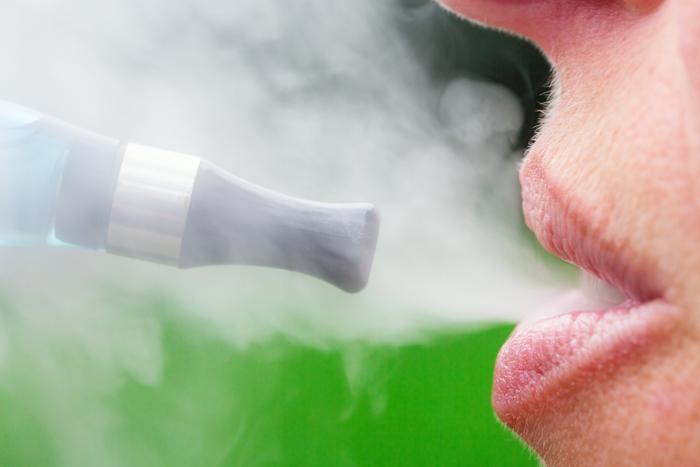 E-cigarettes have dominated the headlines recently, as more and more consumers are being diagnosed with vaping-related illnesses that healthcare professionals have been struggling to get to the root of. 
Health experts have pointed to additives in electronic cigarettes that can cause any number of health issues, and the sale of flavored e-cigarettes has been halted. However, the vaping death toll only continues to rise, and many young consumers continue to use e-cigarette devices.
Now, a new study conducted by researchers from the University of Southern California discovered that teens are more likely to stick to their vaping habits because of flavored e-cigarettes. 
"While many children try e-cigarettes, not all become regular users," said researcher Adam Leventhal. "Teens who use e-cigarettes may be more inclined to continue vaping rather than just temporarily experiment with e-cigs. Whether or not children continue vaping is important -- the longer and more frequently you vape, the more you're exposing yourself to toxins in e-cigarette aerosol and put yourself at risk of nicotine addiction." 
How flavors play a role
The researchers created a survey to gauge teens' vaping habits. They surveyed nearly 500 tenth graders every six months through their senior years of high school to see what changes -- if any -- took place over that time span. 
While a large majority of the students reported vaping at some point over the course of the study, the fruity or candy flavored e-cigarettes proved to be more popular and were often successful at getting students to stick with the habit long-term. While under 43 percent of students who vaped with the regular tobacco flavor continued the habit for an additional six months, over 64 percent of vapers who opted for sweeter flavors did the same. 
Overall, the researchers learned that 90 percent of the students had taken advantage of the wide variety of flavors available for e-cigarettes, and doing so often upped their typical day-to-day vaping habits. 
Federal regulation needed
As e-cigarettes remain unregulated by the government, the researchers are calling for federal intervention in an effort to keep young people healthy and reduce overall e-cigarette usage. 
"Regulations that reduce youth exposure to flavored e-cigarettes may aid in preventing young people who try e-cigarettes from becoming long-term e-cig users, and also from inhaling more aerosol into their lungs," said Leventhal. "Regulations like these could also encourage the millions of U.S. adolescents who already use e-cigarettes to quit vaping, especially if they can no longer access e-cigs in the flavors they like."