---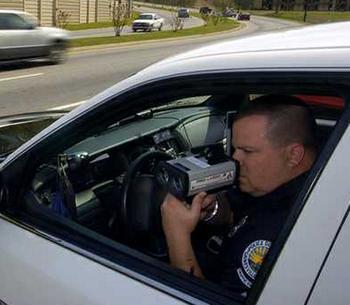 Have you ever flashed your headlights to warn oncoming drivers of a speed trap? Michael Elli did it and got a ticket from a police officer in Ellisville, Mo., a St. Louis suburb.
Now Elli, with the support of the American Civil Liberties Union (ACLU) has filed a federal class action lawsuit claiming that Ellisville is violating drivers' First Amendment rights when it tickets them for flashing their headlights.
Elli claims it is the first ticket he has gotten in 35 years of driving. He was cited for violating an Ellisville ordinance that limits flashing lights on vehicles.
Elli said Ellisville Police Chief Tom Felgate told him it's a moving violation and said points would be assessed against him if he was found guilty. He said a municipal judge in Ellisville, population 9,200, told him the fine would be $1,000. Elli then entered a plea of not guilty.
His suit seeks an injunction against the city, even though the charges were dropped before the case came to trial.
Ellisville, which in 2009, was ranked #25 by Money magazine on its annual Best Places to Live in America list, is in western St. Louis County, near Interstates 64, 70 and 55. That section of the county is well-known to motorists for enthusiastic speed enforcement by small-town police.
---