---

The Consumer Financial Protection Bureau (CFPB) today took action against Michigan-based Flagstar Bank for violating the CFPB's new mortgage servicing rules by illegally blocking borrowers' attempts to save their homes.
At every step in the foreclosure relief process, Flagstar failed borrowers, the agency said, charging that the bank took excessive time to process borrowers' applications for foreclosure relief, failed to tell borrowers when their applications were incomplete, denied loan modifications to qualified borrowers, and illegally delayed finalizing permanent loan modifications.
The CFPB is ordering Flagstar to halt its illegal activities, pay $27.5 million to victims, and pay a $10 million fine.
"Because of Flagstar's illegal actions and unacceptable delays, struggling homeowners lost the opportunity to save their homes," said CFPB Director Richard Cordray. "The Bureau has been clear that mortgage servicers must follow our new servicing rules and treat homeowners fairly. Today's action signals a new era of enforcement to protect consumers against the cost of servicer runarounds."
Insufficient resources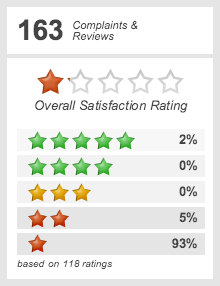 The Bureau's examinations and investigation found that from 2011 to the present, Flagstar failed to devote sufficient resources to administering loss mitigation programs for distressed homeowners.
For example, in 2011, Flagstar had 13,000 active loss mitigation applications but only assigned 25 full-time employees and a third-party vendor in India to review them. For a time, it took the staff up to nine months to review a single application.
In Flagstar's loss mitigation call center, the average call wait time was 25 minutes and the average call abandonment rate was almost 50 percent. And Flagstar's loss mitigation application backlog numbered well over a thousand.
At every step in the foreclosure relief process, Flagstar failed consumers, the CFPB said.
The agency is ordering Flagstar to pay $27.5 million to the approximately 6,500 consumers whose loans were being serviced by Flagstar and who were subject to its unlawful practices. At least $20 million of this will go to the approximately 2,000 victims of foreclosure. Borrowers who receive payments will not be prevented from taking individual action on their claims.
---