---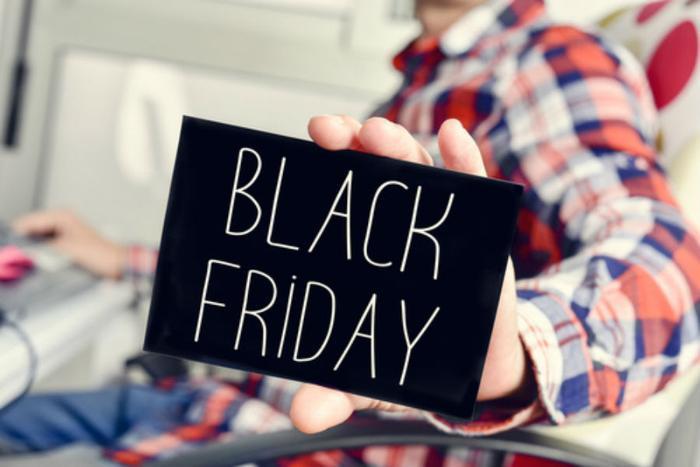 This week is a make-or-break time for the nation's retailers. All are hoping to draw consumers to their Black Friday deals, at a time when consumers appear to be in the diver's seat, with an increasing array of options.
The deals started weeks ago, both in stores and online, though retailers will likely save their best doorbusters for the big day itself.
The National Retail Federation's (NRF) Thanksgiving Weekend Survey estimates as many as 135.8 million consumers may shop on Thanksgiving, Black Friday, Small Business Saturday and/or Sunday. That's in line with last year's results.
"The importance of Thanksgiving weekend to both retailers and consumers will never change," said NRF President and CEO Matthew Shay. "However, retailers have already given consumers several good reasons to start their holiday shopping earlier.
Before getting out your credit card, here are five things weekend shoppers should know.
The deals will be staggered
Shoppers looking for the best bargains this week will need to stay alert all the way to Cyber Monday. The NRF says it expects retailers will offer exclusive savings each day of the promotional weekend.
In years past, Black Friday was largely confined to one day, and at big box retailers it was over very quickly. That produced a lot of complaints from consumers who lined up in the middle of the night, only to find the item that drew them to the store was sold out in the first few minutes.
Retailers responded by staggering their promotions, giving more consumers a chance. And as important as Black Friday weekend is to retailers, that's not the only weekend in which you'll find bargains.
"It's important to remember, there will be several important weekends to keep an eye on before we wrap up the holiday season," Shay said.
Not everything is marked down on Black Friday
There's no question that many items will be marked down to bargain levels on Black Friday, but remember that not everything will be. In fact, a study conducted in 2012 found that some non-sale items were downright expensive on Black Friday.
The study, by Shop Advisor, tracked the prices of 252 toys from the first day of Autumn and found that in the 54 days from Nov. 1 through Dec. 24, the day with the lowest percentage -- 46 percent -- of products on sale below their initial holiday season price was Black Friday.
As a matter of fact, Black Friday turned out to be the day on which shoppers begin to see prices spike on select items. On Black Friday itself, 24% of the toys on Shop Advisor's list were priced above their initial holiday season price. The company's survey last year pretty much confirmed that trend remains intact.
More doorbusters are available online
Each year more consumers do more of their holiday shopping online, and retailers have taken notice. As a result, it might not be necessary to get up at dawn or brave the mob at the mall to get a bargain.
This year Amazon.com has been particularly aggressive rolling out its Black Friday deals. It's rolling out new Black Friday deals each day throughout the week.
Brick and mortar retailers are also making some of their best bargains available on their websites. Sam's Club has most of its top doorbuster electronics available online with free shipping, including the PS4 Uncharted Bundle, Xbox Gears of War Bundle, a Vizio 58-inch HDTV, the iPad Air 2, and many other popular items.
Dell has all of its deals online, and the prices are the same as, if not better, than stores that are selling their products in traditional brick and mortar locations.
Free shipping is really important
Buying online is extremely convenient, but if you have to pay for shipping, that can erode any savings you might have realized. So when shopping at an online retailer, check out the shipping charge policy.
An increasing number of retailers now provide free shipping, at least during the holiday period. But make sure you read the fine print. It's likely there is a minimum purchase amount required in order to get that perk.
For the best savings, find online stores with no minimum purchase requirement and, as a bonus, will pay for shipping on any returns.
Patience pays off
If none of this weekend's bargains catch your eye, you shouldn't settle. There will be more bargains to come.
With a less-than-robust economy, retailers will be under pressure to move merchandise. By the middle of December, we could see an all-out price war.
Last year, Shop Advisor found the best day to snag a bargain was not Black Friday, but December 18.
---