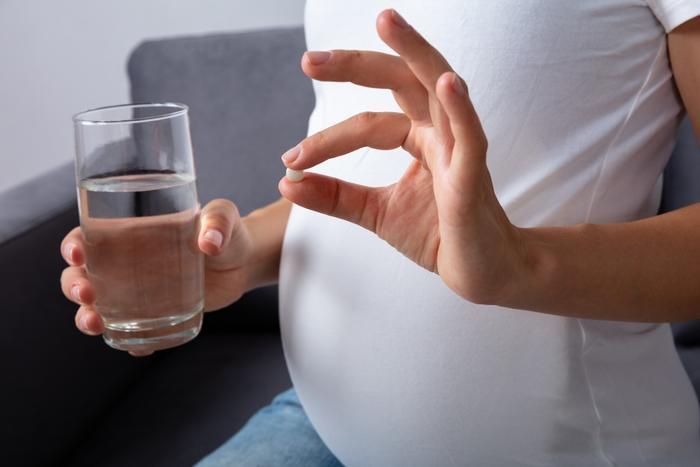 The opioid epidemic has become one of the leading health issues affecting U.S. consumers. While addiction to these pain medications can be bad enough for the average person, a new study published in the Canadian Medical Association Journal shows that it can be especially dangerous for pregnant women.
As part of the study, the researchers detailed the top five things that are most important to know about opioid use disorder during pregnancy, ranking them as follows: 
More and more babies (and mothers) are affected by these drugs
The number of babies being born to mothers with opioid use disorder continues to increase. While under 50 babies in Ontario were affected by the drug back in 2002, by 2014, that number had skyrocketed to over 760. 
Pregnant women should be screened for drug use
Experts recommend that all women should be screened for drug use of all kinds at their first prenatal doctor's appointment; however, many women can often slip through the cracks and go through pregnancy without being tested.
The researchers recommend three verified drug screening options for physicians to use on all patients, including the CRAFFT questionnaire, the 4 P's of substance abuse (parents, partner, past, present), and the National Institute on Drug Abuse (NIDA) screening test. 
In administering these screenings, healthcare experts can identify cases of opioid use disorder in the earliest stages and administer proper treatment. 
Pregnant women need interventions for both physical and mental health
Treating opioid withdrawal can be difficult for both patients and doctors, and pregnant women are no exception. The researchers explain that a combination of both physical and mental health services are important for treating pregnant women with opioid use disorder. 
Some experts recommend opioid agonist therapy, in which patients are given medications like methadone or buprenorphine -- both of which are safe during pregnancy -- to counteract the use of opioids. Starting this and other treatments early can be key to ensuring the safety of both mothers and babies. 
Mental health services are also important during this time, and healthcare providers are good resources for recommending counseling centers or other avenues for mental health support.
Mothers and babies should stay together post-delivery
The researchers say it's important for mothers and babies to stay close immediately after deliver to speed up the mother-baby bonding process. This can help withdrawal symptoms new moms might feel postpartum.
Researchers found that when mothers and babies stay in the same room post-delivery, mothers are often encouraged to breastfeed. This can also enhance the bonding process and aid in the mother's overall recovery. 
Postpartum support is key
New mothers are encouraged to continue to seek out support -- both social and medical -- for opioid use disorder following delivery in an effort to stay committed to recovery.
Continuing treatments that are aimed at recovery help new mothers and their infants stay on track and reduce their risk of a potential overdose.