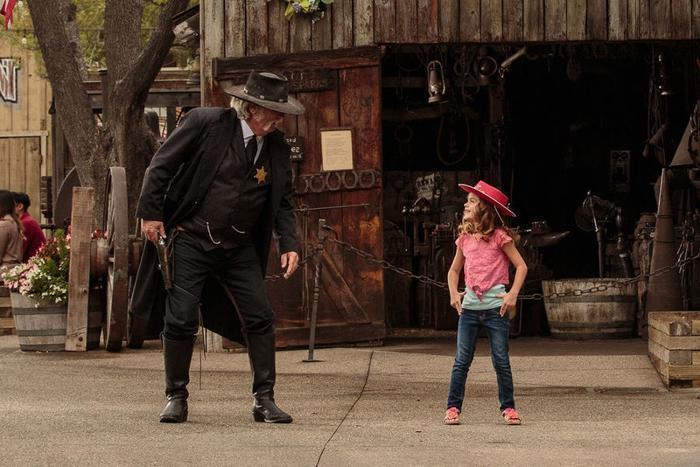 Theme parks have changed a lot over the years. You can still find thrill rides at most of them, but parks and their attractions have also become immersive experiences that are enhanced by technology and special effects.
Several parks have recently opened new rides and attractions that push the envelope. If you are either on the East Coast or West Coast this summer, one of them would make a great family get-away. Most are built around movie themes.
A good example is Disney Orlando, which just opened Pandora, an attraction built around the Avatar movies.
Dave Cobb, Principle of Creative Development at Thinkwell Group, a creative design firm in Los Angeles, says the attraction fully immerses visitors in the land of Pandora and offers features like a 156-foot-tall "floating mountain."
"It's a beautifully rendered environment with two exciting rides, and more importantly, it fits within a conservation message that the Animal Kingdom Park already has," Cobb told ConsumerAffairs.
The attraction was developed in conjunction with filmmaker James Cameron.
Volcano Bay
Universal Orlando also recently opened Volcano Bay, featuring the Krakatau Aqua Coaster, which allows you to dip in and out of a 200-foot volcano.
"This is a park you visit in a swim suit and you go on waterslides," Cobb said. It's very different from a typical theme park and very unlike other water parks around the country."
One thing that also sets it apart is the digitized ride reservation system, which saves visitors a lot of time standing in line. Visitors wear wristbands that keep them in touch with the ride operators so they know when it's their turn.
"And that wristband allows you to activate surprises and special effects throughout the park as you're exploring, geysers of water and things like that, as though the environment is reacting to your presence," Cobb said.
California attractions
On the West Coast, Guardians of the Galaxy Mission: Breakout, at Disney California Adventure, is set in the the iconic Tower of Terror. But it has some significant updates for the 21st century.
"It's actually a re-imagining of an older, existing attraction," Cobb said. "It took the Twilight Zone Tower of Terror and completely re-imagined it as a new ride. Not only is it the first Marvel attraction in the Disney park, it took a ride that was mostly scary, and added this sort of rock and roll comedy element to it."
Six Flag Magic Mountain is another California theme park sporting a new move-themed attraction – Justice League: Battle for Metropolis. It lets guests join the iconic Justice League, battling alongside the DC heroes in an interactive, video-game-style mission against the Joker, combining immersive sets, physical effects, animated figures and 3D animation.
High-tech, 3D turn
Cobb says a park known mostly for its roller coasters has taken a high-tech, 3D turn, offering "a completely different take on what a thrill ride is." He says the new attraction makes it more like a Disney or Universal experience.
California's Knott's Berry Farm is one of the country's oldest theme parks, getting its start as a roadside attraction. It's made up of authentic western town buildings salvaged from the region in the 30s and 40s.
The new attraction, Ghost Town Alive, allows visitors to become honorary citizens of the town of Calico, immersed in an authentic western adventure complete with bandits, cowboys, and robberies that make up a day-long story.
"They've brought in live performers, a cast of characters that are the denizens of this town, Cobb said. It is a daylong immersive theatrical production that happens every day the park is operating."