---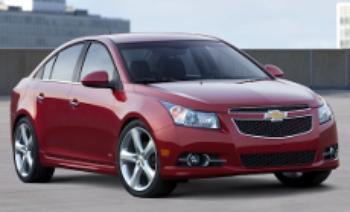 As new car sales post monthly sales records, so do their prices. The average transaction price on a new car last month was nearly $34,000, according to Kelley Blue Book.
The high cost of a new car is one reason that leases have become a large part of new vehicle transactions each month. To afford monthly payments, consumers have been turning in greater numbers to leasing. Since you pay only to use the vehicle for two or three years, the monthly payments are lower.
But instead of obtaining a vehicle you can't really afford, why not purchase one you can afford? The average transaction price of a new car is approaching that of a condo, only because consumers are insisting on buying more expensive cars and trucks, with more expensive options.
There are cheaper alternatives, you know. So if you would rather purchase a car and drive it until the doors fall off, here are five affordable options. We priced these base model cars using TrueCar's "exceptional buy" rating for Richmond, Va. Your location might be higher or lower.
Chevy Cruze
The Chevrolet Cruze is a compact sedan in the same class as the Honda Accord or Toyota Corolla. It has its share of high-tech features and a smooth ride. It can be purchased for $18,687, with a down payment of $1,868 and a monthly payment of $298 a month for five years. If you can afford to put 20% down, the payment would be even lower.
Ford Focus
Another compact, the Ford Focus is quiet, attractive, and offers good fuel economy. We found a base model at $14,715. With $1,471 down the payment is just $235 a month for five years.
Hyundai Elantra
The Elantra offers a smooth ride, deceptively large trunk, and a nice long warranty. It goes for under $19,000. With a down payment of $1,859, the payment is $297 for five years.
VW Jetta
Volkwagen's high-profile emissions cheating scandal has hurt the brand, meaning you can probably drive a pretty hard bargain at your local dealer. You can probably buy a gasoline-powered Jetta – not affected by the scandal – for under $18,000. With $1,741 down, that works out to $278 a month over five years.
Kia Forte
The Kia Forte is another compact introduced in 2010, and has benefited from Kia's improved reputation. It's economical to buy yet fun to drive. You can probably find one for just over $15,000. Put down $1,519 and finance it over five years and you're looking at a payment of $243 a month.
For any of these cars, if you can afford to put 20% down and finance over four years instead of five, so much the better. Still, for those who would rather purchase a car instead of lease it, there are still plenty of affordable options.
---