---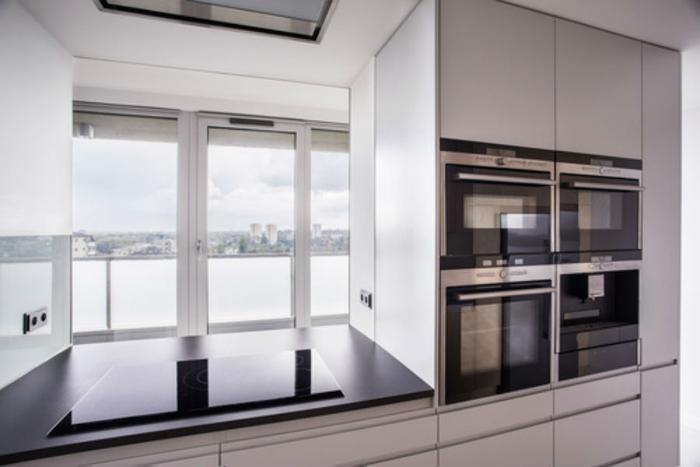 Nearly nine in 10 homeowners plan to renovate their homes in the near future according to a survey by LG Electronics, and half of them plan to do so within the next year. If freshening up your home will involve a kitchen upgrade in 2016, being armed with the right information can help you make changes that will last, ensuring you get the best return.
According to experts, 2016 will see a blend of classic neutrals and bold touches in the heart of the home. Simplicity and timeless design takes the place of luxury.
"Timeless design has an enduring aesthetic that seamlessly complements a range of infinite kitchen styles and colors," says Emily Henderson, season five winner of HGTV's 'Design Star.' "They create looks and enhance functionality in ways that will pay off for homeowners for years to come."
What other trends can we anticipate in the new year? 
Five kitchen design trends to watch
Golden accents

. Rose gold, brass, and copper finishes on gadgets, hardware, and appliances will be big in 2016. Warm finishes bring a homey luxury and pair well with many cabinet colors. "Metallics like brass, gold or copper paired with natural and wooden touches — these combos will never tire," says Henderson. "They can be used alone or in combination with other elements. You can't go wrong with any of them."

Marble madness

. From stoneware to kitchen tables, countertops and walls, marble is taking over. "Everyone wants white marble," Tim Farr, owner of StoneWorks, told Stone World Magazine. "It's just really popular. We see some quartz, but for the most part, it's everything light and white. People are moving away from the staple colours to the whites." While white marble was a popular choice in 2015, black marble is set to rule in 2016, keeping in line with moody color forecasts.

Black stainless steel

. Contemporary elegance has long been defined by stainless steel in kitchens, but black stainless steel is now on the scene and shaking things up. With white and neutral kitchens so popular these days, black stainless steel serves to add a splash of moodiness to an otherwise white canvas. LG Electronics' new Black Stainless Steel Series of appliances are a warmer alternative to traditional stainless steel.
Flexible palette. A neutral kitchen allows room for unique, unexpected touches, like fun light fixtures. "Keeping a kitchen neutral allows you to personalize it to reflect your style," says IKEA spokesperson Mary Ann Barroso. Neutral palettes will also help create an environment conducive to contrasts. Mixed metals and contrasting cabinet colors will also be big in 2016.

Gray is the new white

. While white continues to reign supreme (67% of National Kitchen and Bath Associate members said that white is their top choice for cabinets), gray is the shade experts are betting will break white's winning streak. Try pairing gray with warm materials, such as wood cabinets or hot colors, so that it doesn't appear cold and washed out.
---