---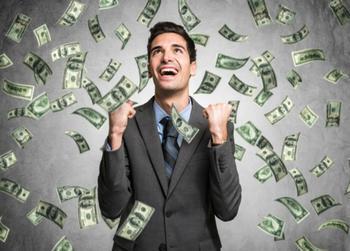 Whether you spend your days sitting at a desk or outside on your feet, you may have dreamed of having job that allows you to rake in six figures. While professions like doctor and lawyer may jump to your mind first, have you ever wondered what other jobs would allow you to reach that goal?
The team at Glassdoor, a job-recruiting and analytics company, has the answer for you. They've compiled a list of 11 professions that make $100,000 or more per year, on average -- as well as the requirements you'll need in order to get hired. Here, we'll discuss the top five earning positions.
Jobs earning over $100,000
Reservoir Engineer: With a total median pay of $143,000, reservoir engineers top Glassdoor's earnings list. Consumers who want to get in on this profession will need to have top-notch credentials, including a degree in chemical engineering and field experience. Even those who fit that bill may have trouble landing the job though; Glassdoor calculates that there are only 23 positions available on their site.
Software Architect: With the growing emergence of online technologies, it makes sense that a software engineer would rank high on the list. These professionals earn a total median pay of $139,000, but you'll more than likely need a bachelor's in math, software engineering, or an associated field.
Airline Pilot: You may not have realized it, but the person in the cockpit of that plane you're seated in is being compensated pretty well. Pilots earn a total median pay of $134,000 per year, but job seekers should keep in mind that the position demands a high time commitment. Most airlines require you to have a bachelor's degree in aviation, physics, or an associated field – though military experience can go a long way.
Dentist: Dentists earn a pretty good living, coming in at $129,968 in total median pay – but the requirements for landing the job are fairly extensive. Job seekers will need to have a four-year degree in pre-dentistry or a related scientific field. That's just the beginning, though. Prospective candidates also need to score well on the Dental Acceptance Test given by the American Dental Association and earn a doctoral degree in dental surgery or dental medicine before they can receive their license.
Special Agent: Coming in at number five on the list, special agents make $125,000 in total median pay. The job description across the field can be a little murky, with some agents working with law enforcement to build criminal cases and others being employed by private companies. Job seekers will usually need a background in law enforcement, though a bachelor's degree in criminal justice combined with military experience may also do the trick.
---