---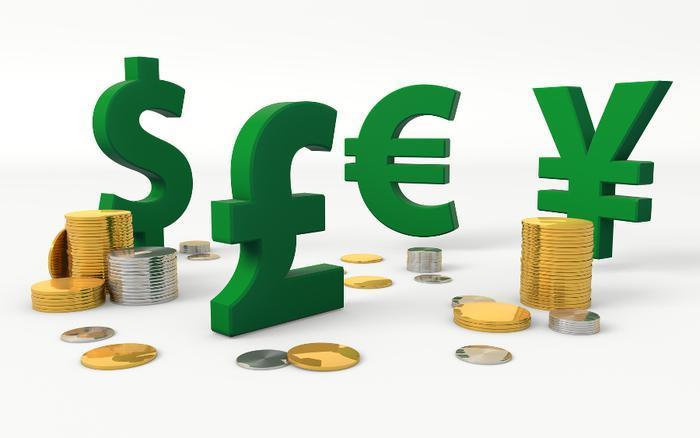 Five major banks – Citicorp, JPMorgan Chase & Co., Barclays PLC, The Royal Bank of Scotland plc and UBS AG – have agreed to plead guilty to felony charges that they conspired to fix international monetary prices.
Citicorp, JPMorgan Chase, Barclays, and The Royal Bank of Scotland have agreed to plead guilty to conspiring to manipulate the price of U.S. dollars and euros exchanged in the foreign currency exchange (FX) spot market and the banks have agreed to pay criminal fines totaling more than $2.5 billion. 
A fifth bank, UBS AG, has agreed to plead guilty to manipulating the London Interbank Offered Rate (LIBOR) and other benchmark interest rates and pay a $203 million criminal penalty.
"Today's historic resolutions are the latest in our ongoing efforts to investigate and prosecute financial crimes, and they serve as a stark reminder that this Department of Justice intends to vigorously prosecute all those who tilt the economic system in their favor; who subvert our marketplaces; and who enrich themselves at the expense of American consumers," said Attorney General Loretta Lynch.  
"The penalty these banks will now pay is fitting considering the long-running and egregious nature of their anticompetitive conduct.  It is commensurate with the pervasive harm done.  And it should deter competitors in the future from chasing profits without regard to fairness, to the law, or to the public welfare," she said.
Coded language
According to plea agreements to be filed in the District of Connecticut, between December 2007 and January 2013, euro-dollar traders at Citicorp, JPMorgan, Barclays and RBS – self-described members of "The Cartel" – used an exclusive electronic chat room and coded language to manipulate benchmark exchange rates. 
Those rates are set through, among other ways, two major daily "fixes," the 1:15 p.m. European Central Bank fix and the 4:00 p.m. World Markets/Reuters fix.  Third parties collect trading data at these times to calculate and publish a daily "fix rate," which in turn is used to price orders for many large customers. 
"The Cartel" traders coordinated their trading of U.S. dollars and euros to manipulate the benchmark rates set at the 1:15 p.m. and 4:00 p.m. fixes in an effort to increase their profits. 
As detailed in the plea agreements, these traders also used their exclusive electronic chats to manipulate the euro-dollar exchange rate in other ways.  Members of "The Cartel" manipulated the euro-dollar exchange rate by agreeing to withhold bids or offers for euros or dollars to avoid moving the exchange rate in a direction adverse to open positions held by co-conspirators. 
By agreeing not to buy or sell at certain times, the traders protected each other's trading positions by withholding supply of or demand for currency and suppressing competition in the FX market.
Corporate probation
Citicorp, Barclays, JPMorgan, RBS and UBS have each agreed to a three-year period of corporate probation, which, if approved by the court, will be overseen by the court and require regular reporting to authorities as well as cessation of all criminal activity. 
All five banks will continue cooperating with the government's ongoing criminal investigations, and no plea agreement prevents the department from prosecuting culpable individuals for related misconduct.  Citicorp, Barclays, JPMorgan and RBS have agreed to send disclosure notices to all of their customers and counter-parties that may have been affected by the sales and trading practices described in the plea agreements.
Today, in connection with its FX investigation, the Federal Reserve also announced that it was imposing on the five banks fines of over $1.6 billion; and Barclays settled related claims with the New York State Department of Financial Services (DFS), the Commodity Futures Trading Commission (CFTC) and the United Kingdom's Financial Conduct Authority (FCA) for an additional combined penalty of approximately $1.3 billion. 
---