---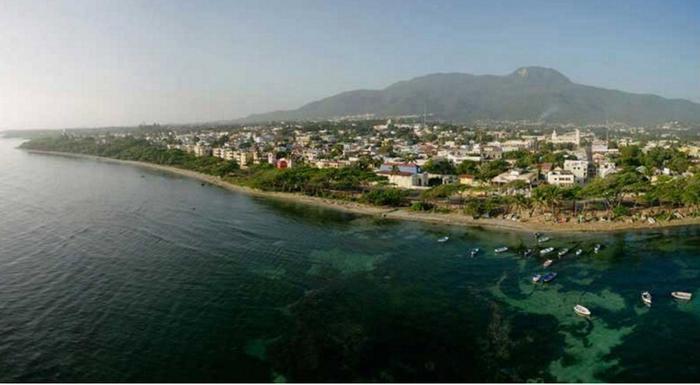 The first U.S. cruise ship to dock in Cuba in nearly 40 years sailed into Havana Monday. The 704-passenger MV Adonia had set sail from Miami the day before.
The Adonia is sailing under Carnival Corporation's new Fathom brand, which sails to Cuba and the Dominican Republic.  
"This is a historic opportunity, and we know there is pent-up demand amongst Americans who want to experience Cuba," said Arnold Donald, CEO of Carnival Corporation. "We believe there is no better way to experience so much of Cuba in seven days."
Fathom Cuban itineraries feature three ports of call. During each sailing, ships will visit Havana, Cienfuegos and Santiago de Cuba, three ports of call for which Carnival Corporation has obtained berthing approval.
The Florida Straits were off-limits for most of the last 50 years following the U.S.-Cuban missile crisis that brought the world to the brink of nuclear war during the John F. Kennedy Administration. Kennedy imposed a travel and trade embargo that endured except for a brief period during the administration of President Jimmy Carter. 
Tens of thousands of Cubans fled to the U.S. during the embargo, often using homemade rafts. Many died but others made it to Florida where they became some of the most vocal critics of the Fidel Castro regime.
The nearby Dominican Republic became the site of the first permanent European settlement after Christopher Columbus landed there in 1492.
Itineraries
Seven-day itineraries on Carnival Corporation's Fathom brand depart from PortMiami on Sundays at 4:30 p.m. Eastern Time. The ship will arrive at its first destination, Havana, the following morning (Monday) at 11 a.m. Eastern Time. The MV Adonia returns to its homeport, PortMiami, at 7:30 a.m. Eastern Time Sunday.
Prices for seven-day itineraries to Cuba start at $1,800 per person, excluding Cuban visas, taxes, fees and port expenses and including all meals on the ship, onboard experiences and on-the ground activities. Prices will vary by season. More information is available at www.fathom.org.
---