---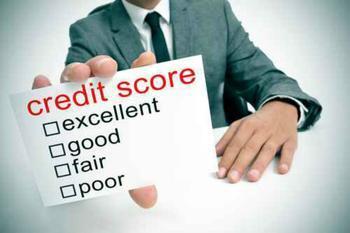 Shopping for a home is a pretty intimidating process, but a new report from Experian suggests that it is often even more so for today's first-time homebuyer.
It's hard enough to save for a down payment. Beyond that, however, the survey found that many consumers approaching the buying process for the first time worry about their credit score.
There may be good reason to worry. In the wake of the collapse of the housing market, mortgage underwriting standards have tightened considerably. Lenders are demanding higher scores from buyers than ever before.
In the Experian survey, 34% of would-be buyers expressed worry that their credit score might hurt their chances to obtain a loan. Another 45% said they would put off a home purchase to give themselves more time to raise their credit score.
"Your credit profile is one of the factors that can have a substantial impact on securing a home loan because it is used by lenders as an indicator of your financial health," Rod Griffin, director of Public Education at Experian, said in a release. "Consumers planning to purchase a home should check their credit scores and reports to see where they stand."
Once consumers know their score, they pretty much know where they strand. From there, they can develop a financial plan that results in obtaining a mortgage.
Also determines interest rate
What many would-be buyers don't realize is that a credit score not only determines whether you will get a loan, it also determines the interest rate you will pay. An excellent credit score will usually qualify a borrower for the best rate.
According to Bankrate.com, a credit score of 740 or above will qualify you for the best rates. A score below 620 not only makes it less likely that you'll get a loan, but will saddle you with the highest interest rate.
The difference between the best and worst mortgage rate can be a swing of 1.5%. In terms of dollars and cents, on a $150 mortgage, that can mean a difference of $135 in the monthly payment, adding up to an extra $1,620 per year.
How to improve your credit score
If you are trying to improve your credit score so you can go home shopping, Fair Isaac, the company that produces credit scores, says there are three important things you can do:
Check your credit report: You can get a free copy at www.annualcreditreport.com. Download a copy from all three credit reporting agencies and check it for accuracy. If there are errors – and there can be – you'll need to get the information corrected.
Pay your bills on time: One of the biggest influences on your credit score is how reliable you are when it comes to paying your debts. Make sure all bills get paid, in full, on time.
Reduce your debt: If you have a large credit card balance, particularly if you have nearly maxed out your card, work on reducing it. You don't have to pay it down to zero, but the balance should not greatly increase your debt to income ratio. Showing you can manage debt will do wonders for your credit score.
---