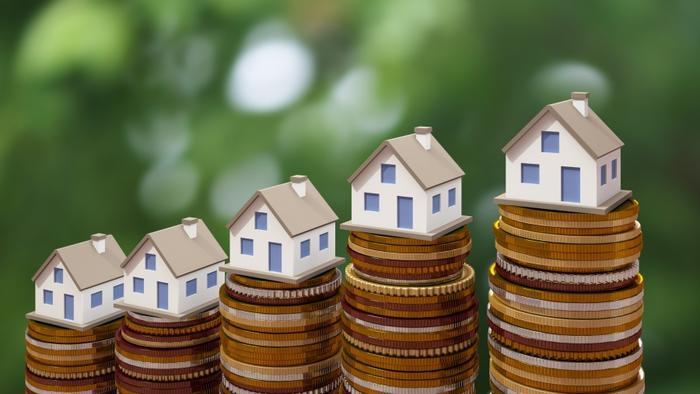 A survey by LendingTree reveals the housing market continues to pose stiff challenges to first-time home buyers.
The online mortgage marketplace commissioned a poll of consumers who hope to purchase their first home in the next two years. It found a strong desire among millennials to own a home, but it also revealed gaps in knowledge about the process.
Most strikingly, the survey revealed a disconnect between what first-time buyers can afford to pay and the realities of today's housing market. Two-thirds of the group said they have encountered a shortage of homes in their price range.
When asked what they thought they could pay, most said they were looking for a home priced at $150,000 or less. The median-priced U.S. home -- including new homes -- is now $300,000, well out of that stated price range.
Looking for a fixer-upper
Perhaps because of that, 85 percent said they would consider purchasing a fixer-upper if they could get it at a lower cost. That matches our reporting from earlier this week in which 60 percent of first-time buyers said they planned to purchase a home in need of renovation.
"The combination of rising home prices and limited entry-level homes for sale is prompting many home shoppers to consider homes that need renovating," said Danielle Hale, chief economist at realtor.com, which commissioned that research.
Besides affordability, the LendingTree study identified other issues many first-time buyers face. Nearly half had no idea that the closing process can be lengthy, taking an average of 43 days.
More than 25 percent of consumers hoping to purchase their first home have low credit scores, meaning they might not qualify and will pay a higher interest rate if they do. Only 15 percent had a credit score of 740 or higher.
Lack of funds
Finally, many would-be homeowners simply lack the income and savings to make a home purchase happen in the immediate future. Nearly half of the first-time buyers in the survey said looking for a home they can afford is the most stressful part of the process.
"Although the homeownership rate is lower among millennials than earlier generations at the same age, our research demonstrates that purchasing a home is still a significant milestone for many," said Tendayi Kapfidze, chief economist at LendingTree. "However, strengthening your financial profile is crucial for those thinking of buying a home."  
Kapfidze suggests making a concerted effort to raise your credit score by paying all bills on time and paying down credit card balances. A higher score may make the approval process easier and will save money over the life of the mortgage by qualifying the applicant for a lower interest rate.