---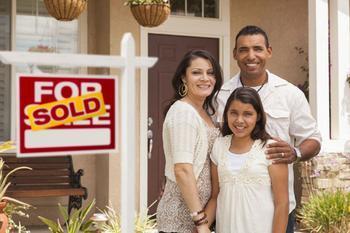 As the housing market has slowly recovered, two types of buyers have helped propel the market. At the same time, they have been locked in heavy competition with each other, according to First Team Real Estate, a large Orange County, Calif., real estate brokerage.
The first of the two competitors is the first-time home buyer, historically a big driver of the residential real estate market. The second is the investor, who is having far greater impact than the historical norm.
There is a good reason these two groups have emerged as major players. Buyers who want to purchase a home with a conventional mortgage must first accumulate a sizable down payment and then demonstrate to the lender that they are highly creditworthy.
Big down payments
For example, many conventional lenders are demanding at least 20 percent down payments and are not considering borrowers whose credit rating is less than 720. Since a typical down payment on a $250,000 home would be $50,000, that leaves many people out.
Lenders have tightened their lending restriction in response to the housing market collapse. Until recently, home prices were still falling so lenders were fearful of lending more than 80 percent of the sale price. Also, since part of the problem was loans made to people who couldn't really afford them, lenders are erring on the side of caution.
In this environment, first time home buyers have an advantage if they can qualify for an FHA loan. That means the government will guarantee their mortgage so the lender is more comfortable making the loan. And with an FHA loan the buyer only has to put down 3.5 percent.
Advantage, investors
But investors usually have an even larger advantage. They normally purchase the property using their own money and have no need to go through the mortgage process. Even though they normally drive a harder bargain than an FHA buyer, the seller might prefer the certainty of a cash sale.
In this head to head battle, investors appear to be winning out.
"All-cash purchases and absentee buyers are at nearly twice their historic 12 year averages," said Chris Pollinger, Senior Vice President of Sales for First Team Real Estate. "At the same time FHA loans have dropped for another month even though they are still high, which shows that these two different groups are increasingly competing for single family homes in the price range of $225,000 to $400,000."
According to figures supplied by DataQuick, nearly one of every three property purchases went to investors, many who paid all cash for houses with a median price of $245,000. At the same time, first time homebuyers made up 25.5 percent of mortgage originations with FHA backed loans, down for the second time in as many months.
Sometimes these two groups are competing for the same properties and sometimes not. For a home to be purchased with an FHA loan, for example, the house has to be in move-in condition. Sometimes investors want these properties but often they compete for distressed properties like foreclosures, which may need significant repairs. Since they are paying cash that gives them significant leverage and often they can purchase the houses as steep discounts.
As these two groups compete for the mid-range of properties, they are increasingly using the Web to find the properties that suit them best. A recent national study from the WAV Group showed that the most up-to-date information came from local real estate Websites rather than national real estate sites.
---