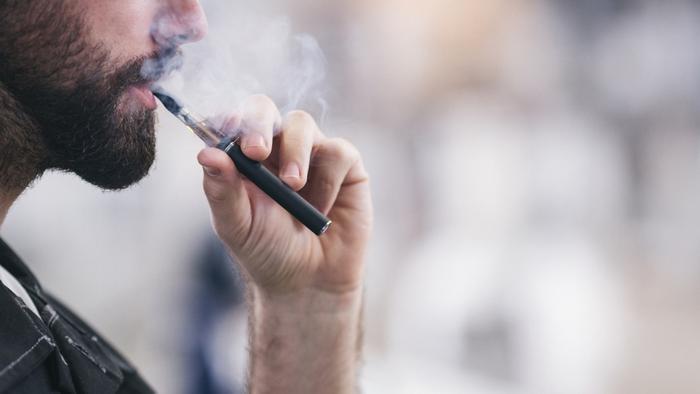 A study published Monday is the first to connect e-cigarette vapor with several types of cancer in mice. Researchers say the results of the study suggest that vaping is also harmful to humans. 
Understanding the carcinogenic effect of e-cigarettes on humans could take another ten years, the study authors said. However, the latest research appears to strongly suggest that the products pose health risks that warrant further examination.
"Tobacco smoke is among the most dangerous environmental agents to which humans are routinely exposed, but the potential of E-cig smoke as a threat to human health is not yet fully understood," said Moon-Shong Tang, the study's lead researcher, in a statement.
"Our study results in mice were not meant to be compared to human disease, but instead argue that E-cig smoke must be more thoroughly studied before it is deemed safe or marketed that way."
More research needed
Published Monday in The Proceedings of the National Academy of Sciences and funded by the National Institutes of Health, the study found that 22 percent of mice exposed to e-cigarette smoke with nicotine for 54 weeks developed lung cancer. 
By contrast, none of the 20 mice that were exposed to the same e-cigarette smoke without nicotine developed cancer -- a "statistically significant" figure, Tang said. The researcher and his team also found that 23 of 40 mice exposed to e-cigarette smoke developed precancerous lesions on the bladder and genetic changes that make cells more likely to multiply. 
The study authors estimated that the amount of smoke the mice were exposed to was equivalent to what a human would inhale in three to six years' worth of regular vaping. 
The results of the study highlight the need for more research on the health effects of e-cigarettes. In the meantime, the researchers said the findings suggest that e-cigarette makers should refrain from marketing the products as safer than combustible cigarettes.
"Our results support the argument that the nicotine-derived DNA adducts are likely the main causes for carcinogenesis in mice exposed to E-cig smoke," said study author Dr. Herbert Lepor. "Our next step in this line of work will be to expand the number of mice studied, to shorten and prolong E-cigarette exposure time, and to further investigate the genetic changes caused by E-cigarette smoke."
The study comes as federal health officials continue to investigate a rise in lung illnesses linked to e-cigarette use. As of last week, the CDC said there were 805 confirmed and probable cases of lung injury associated with e-cigarette use in 46 states and the U.S. Virgin Islands. At least sixteen deaths have now been linked to e-cigarette use.