---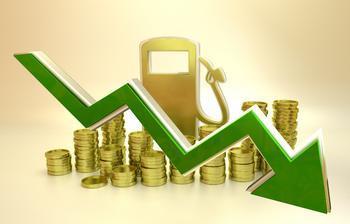 When it comes to gasoline prices, consumers generally ask, "what have you done for me lately?" It's fine that fuel prices these last three months have been the lowest in 12 years.
But what about the next three months?
According to AAA, consumers have pocketed nearly $10 billion in gasoline savings in the first quarter of 2016, compared to the same period last year. And if you'll recall, gasoline prices were relatively low then.
The next three months should see a steady rise in prices at the pump, but AAA says it shouldn't be anything that will overly stress motorists. It says prices may go up another 25 cents a gallon by Memorial Day, when traditionally prices start to go down again.
But the good news for consumers is the huge oil stockpile the U.S. is currently sitting on. The Department of Energy reported this week that U.S. oil supplies are the largest in 80 years. That suggests plenty of gasoline, as long as the nation's refineries work near capacity.
Refinery runs surging
Analysis by Platts shows refineries are staying busy, with refinery runs surging above 16 million barrels a day. So the outlook for motorists over the next three months, despite the seasonal rise in fuel prices, is pretty good.
Oil prices have rallied off their recent lows and hit $40 a barrel. However, there is no shortage of analysts who think prices will have trouble maintaining that level, as long as supply continues to build and the economy grows only modestly, if at all.
Today, AAA says some 59% of U.S. gas stations are selling gas for less than $2 per gallon. The most common price across the country is $1.999 per gallon. On average, consumers are paying about 36 cents per gallon less than a year ago.
Gasoline prices began their decline in late 2014, and since then consumers have rediscovered the open road. According to AAA, Americans drove 3.1 trillion miles last year – an all time record. The government estimates gasoline consumption is up 5% over a year ago, with hardly any effect on gasoline prices.
---