---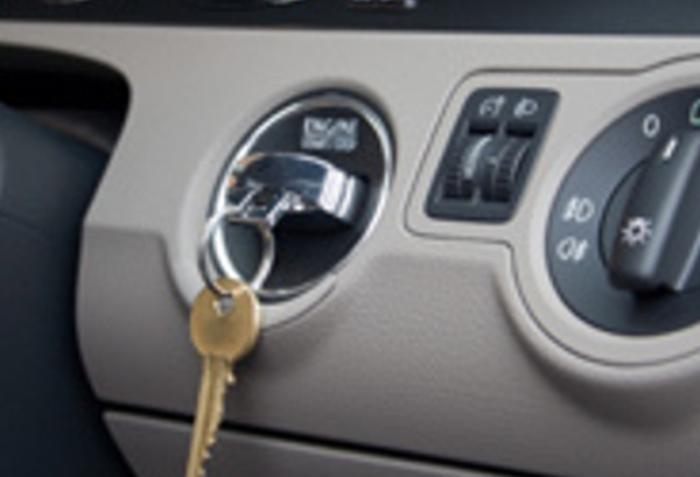 General Motors didn't exactly win the first trial involving its defective ignition switches, but it may as well have. At the judge's urging, the plaintiff agreed to withdraw his claim and not to refile it again.
The problem was that the story told by Robert Scheuer, 49, a Tulsa mailman, had about as many alleged flaws as the ignition switches that led to a massive recall of GM cars, possibly leaving Scheuer open to perjury charges had the trial continued.
"We said all along that each case would be decided on its own merits, and we had already started to show by strong, clear and convincing evidence to the jury that the ignition switch didn't have anything to do with Mr. Scheuer's accident or injuries," GM said in a statement to Automotive News. "The apparent lies the plaintiff and his wife told the jury ended the trial early, and we are pleased that the case is over without any payment whatsoever to Mr. Scheuer."
Scheuer claimed that he and his family lost their home to foreclosure because of injuries suffered when his 2003 Saturn Ion hit a tree after the ignition shut off unexpectedly, causing the airbags to fail.
But emerging evidence indicated that the family was evicted from their home for reasons unrelated to the accident, The New York Times reported.
Not a bellwether
Upon learning this, U.S. District Court Judge Jesse Furman strongly suggested that the case be withdrawn "with prejudice" -- meaning that it cannot be refiled and that Scheuer not be paid any settlement money.
The case had been intended to be a "bellwether" -- a model that would provide guidance for handling the many other cases still to make their way through the courts.
Frequently, bellwethers are used to enable lawyers to settle cases without going through the time and expense of a trial. If, for example, Scheuer had shown convincing evidence that his accident, his injuries, and his ensuing difficulties had been caused by GM, it would have made it easier for other plaintiffs to settle their claims. 
GM lawyers had noted earlier in the trial that Scheuer had a lengthy history of surgeries and pain medication prescriptions for back pain and claimed that calls from Scheuer's cellphone contradicted his claims that he was unconscious for three hours after the accident.
The next bellwether case involves two plaintiffs who are suing GM for injuries suffered in a 2014 accident in New Orleans.
---