---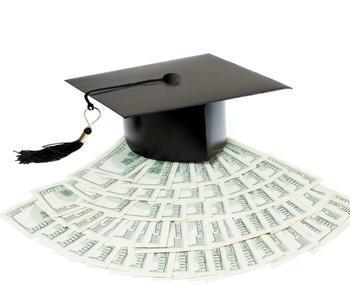 As students head off to college for the first time, they need more than books and school supplies. They need a basic knowledge of money. It can help ensure their college experience is a good one and doesn't saddle them with debt.
For starters, students need to understand how to manage money. That requires setting a budget and sticking to it. Getting off on the right foot can be the first step toward a lifetime of financial success.
A big part of managing money is managing debt and, for college students, there are two main types of debt to deal with. The first is credit card debt – what they spend on living expenses. The second is student loan debt. Either one by itself can be a significant load. The two together, if they get out of control, can wreck a student's economic future.
Colleges getting proactive
Fortunately many colleges and universities are now taking proactive steps to help new students cope with money management challenges. Penn State has a section on its website – Financial Literacy for College Students – that serves as a guide to making the right money decisions. The page consists of links to resource material and books that promote financial literacy.
Another site offering helpful advice for college students is iGrad. It provides activities, financial and student loan calculators, articles, videos with money-saving tips, and games designed to entertain while educating.
It includes information to help students find the best credit card for their situation. For example, it recommends a card with no annual fee and a reasonable interest rate. Students without good credit should be careful not to sign up for a subprime card that's loaded with fees.
When it comes to managing student loan debt, the Consumer Financial Protection Bureau maintains extensive resources to help college students avoid making disastrous choices. Its tools help students compare financial aid packages, better understand college finance and work out plans for paying off student debt.
The Certified Financial Planner Board of Standards (CFP Board)has also prepared financial literacy resources for college students. The organization sees college students as having a special need for this information.
"Financial basics are rarely taught in high school," said Eleanor Blayney, the CFP Board's consumer advocate. "Almost everything you know about money you had to learn on your own, glean from your parents, or assume you'd figure it out later—when you actually have some money. But here's the thing: the best time to start financial planning is when you're young."
Her advice? Make the most of your college years so that you will enhance your earning potential after college. It's easier to manage money when you're making money.
Credit score
Also, cultivate a healthy credit score while you are still in college. That means paying all your bills on time and not maxing out your credit card.
Your credit score is influenced by how you use credit. Do you carry a large balance on your credit card or do you pay off the balance each month? If you carry a balance, do you make just the minimum payment each month or do you make series attempts to pay down the balance?
Not carrying a balance is probably the most important step you can take to keep your personal debt under control. That means not making a credit card purchase that you can't pay for at the end of the month.
And though it can be hard to do when you are a poor college student, getting into the savings habit – even if it's only a few dollars each month – will pay off in the future.
"When you are young, you may be money-poor, but you're rich in time, which is a powerful wealth builder," Blayney said. "You are also at the point in your life when you are making important choices that will impact your financial situation for decades to come. Having a plan to guide those choices is like preparing an outline before you write that first college paper: you'll know where you're going—and whether you've arrived there—more quickly and efficiently than if you guess as you go."
Thanks
Keep an eye on your inbox, the lastest consumer news is on it's way!
Unsubscribe easily whenever you want
---