---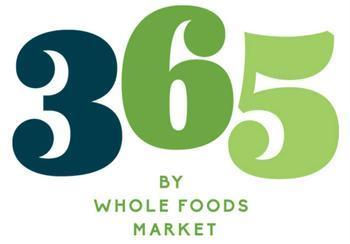 Whole Foods Market has taken the first step toward countering the complaint that its prices are too high, opening a 365 by Whole Foods Market in the Silver Lake section of Los Angeles.
The store, named for Whole Foods' store brand, is designed to appeal to the Whole Foods customer, but it is smaller, has fewer employees, and has lower prices than Whole Foods Market stores.
The store promotes organic products and food without artificial colors, sweeteners, or preservatives.
"Whether you're looking for a quick in-and-out shop for a few items, stocking up for the week, or having a sit down dinner at by CHLOE, with a beer from Allegro's craft brew bar, you'll find a blend of innovation and convenience," said Jeff Turnas, president, 365 by Whole Foods Market.
Turnas says the store is built on the same foundation as its parent, but offers more value. In addition to lower prices, it will also be easier to navigate.
Grab-and-go
A large grab-and-go section offers prepared food options. Consumers can order a hot dog, bowls made with quinoa, rice and vegetables, and pizza from self-serve kiosks.
The hot dogs, of course, are a little different than you might find elsewhere. They include the vegan "carrot dog" made with a braised carrot, tamarind chutney slaw, cilantro, and avocado.
Pizza products include a vegan veggie, featuring Kite Hill ricotta and chicken bulgogi with sauce made from Bianco DiNapoli tomatoes.
The LA stores also feature a vegan restaurant and a coffee bar.
'Whole Paycheck'
Whole Foods Market won an early following among food purists, who favor organic produce and food without artificial ingredients. As prices for those products rose over the years, so did the the complaints, with the store earning the moniker "Whole Paycheck."
It didn't help when New York City consumer authorities accused Whole Foods of systematically overcharging customers. The grocery chain eventually agreed to a $500,000 settlement.
There has also been some friction with food activists, who claim the chain has been cutting back on its organic selections. Just days after Whole Foods announced the launch of 365, the Cornucopia Institute, which advocates organic growing, took the popular brand to task for its "Responsibly Grown" marketing plan.
The group charged that the label had devalued the Certified Organic label while promoting conventionally grown food products.
While devising a new labeling program that identifies fruits and vegetables as "Good," "Better," and "Best," Cornucopia says Whole Foods is asking the growers to pay for participating in the retailer's verification program.
The 365 spin-off is designed to be something of a fresh start. In addition to lower prices across the board, the company says these stores will be designed with convenience and efficiency in mind, "to create an easy flow and streamlined customer experience."
---