---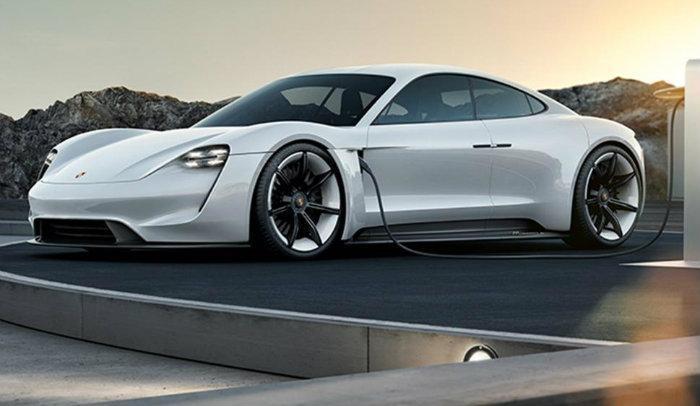 The Volkswagen dirty diesel scandal has marred, but not yet deeply scratched, the shine on the Porsche brand. Hoping to reverse some of that damage, Porsche is moving ahead with the Mission E, its first all-electric vehicle. The company hopes the new model will leave the Tesla S in its dust.
"With Mission E, we are making a clear statement about the future of the brand. Even in a greatly changing motoring world, Porsche will maintain its front-row position with this fascinating sports car," sid Dr. Wolfgang Porsche, Chairman of the Supervisory Board of Porsche AG, in a prepared statement. 
The Mission E, first debuted at the Frankfurt International Motor Show in September, is a four-door luxury sports car with four individual seats. It accelerates to 62 miles per hour in less than 3.5 seconds, beating the Porsche 911's time of 4.3 seconds. 
The 600-horsepower Mission E will have a range of about 310 miles. Porsche says it can be recharged to 90 percent of capacity in about 15 minutes, roughly half the time required to charge a Tesla, which has a driving range of about 168 miles.
Charging the Mission E requires an 800-volt charger, about twice as powerful as existing units. Optimum charging will be possible via an induction coil set into the garage floor.
No substitute
Though they may be arriving fashionably late at the electric-car party, Porsche executives vow the Mission E will be a true Porsche.
"Even with solely battery-powered sports cars, Porsche is remaining true to its philosophy and offering our customers the sportiest and technologically most sophisticated model in this market segment." said Dr. Oliver Blume, chairman of the Porsche Executive Board.
Perhaps hoping to send a message to German business, government, and union officials who fear the diesel scandal will put a huge dent in the German auto business, Blume said the E Mission project "underlines the importance of Stuttgart-Zuffenhausen as a production site, of Baden-Württemberg as a centre of technology and of the whole German automotive industry." 
The addition of the Mission E rounds out Porsche's model line-up, which currently includes the iconic 911, the slightly smaller Boxster and Cayman, the four-door Panamera, the hulking (and sometimes diesel-powered) Cayenne, and the Macan crossover. 
---