---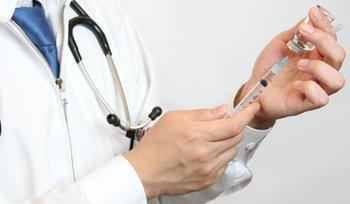 As expected, the New England Compounding Center (NECC), the Massachusetts pharmacy at the center of the recent nationwide meningitis outbreak, has filed for Chapter 11 bankruptcy protection.
The company said in a filing that it is is also trying to set up a fund to compensate individuals and families affected by a nationwide meningitis outbreak. In papers filed with the court, the company said its goal is to provide a greater, quicker, fairer payout to its creditors than they could achieve through piecemeal litigation.
The company also announced the appointment of Keith D. Lowey as Independent Director of NECC and as the company's Chief Restructuring Officer. Lowey will be responsible for NECC's effort to establish the Compensation Fund and commence payments to affected parties.
"This will be a cooperative effort," said Lowey. "We want to assemble a substantial fund, and then distribute it fairly and efficiently to those who are entitled to relief."
Seeks to avoid litigation
Lowey said that NECC seeks to forge a consensual, comprehensive resolution of claims which will be funded by agreements reached among the claimants, the company, its insurers and other parties with potential liability for the meningitis cases. All such claims will be addressed in U.S. Bankruptcy court.
By the Centers for Disease Control and Prevention's latest count, there have been 620 cases of meningitis nationwide linked to a tainted steriod drug produced at NECC. Ninteen states reported cases, with Michigan logging the most -- 223.
On October 3 NECC stopped all production and began a recall of all methylprednisolone acetate, a steroid medication, and other drug products prepared for injections in and around the spinal cord.
Working with the U.S. Food and Drug Administration (FDA), the Massachusetts Department of Public Health (DPH) investigated NECC in October.
Investigation
"During the facility inspections, investigators documented serious health and safety deficiencies related to the practice of pharmacy," the DPH report stated.
Among the alleged violations of Massachusetts health regulations, DPH said NECC distributed large batches of compounded sterile products directly to facilities apparently for general use rather than requiring a prescription for an individual patient. It said records also show that NECC had lists of potential patient names but did not have patient-specific prescriptions from an authorized practitioner when compounding and dispensing medication, as required by state law.
The report also said manufacturing and distributing sterile products in bulk was not allowed under the terms of its state pharmacy license. If NECC was appropriately licensed as a manufacturer with the FDA the company would have been subject to additional levels of scrutiny. The investigation also found that NECC did not conduct patient-specific medication history and drug utilization reviews as required by regulations.
Sterility methods
The Massachusetts report also questioned NECC's methods of assuring sterility in drug production. The bankruptcy filing may mean limits on legal action impacted parties may take. The company, however, says litigation should be unnecessary.
"Many families across the U.S. have been impacted by this great tragedy, and it is difficult to comprehend the sense of loss so many people have experienced. Everyone associated with New England Compounding Center shares that sense of loss," Lowey said. "We recognize the need to compensate those affected by the meningitis outbreak fairly and appropriately. We hope that by establishing this Fund under Chapter 11 of the U.S. Bankruptcy Code, those families impacted by this tragedy may be compensated as quickly as is possible."
---