---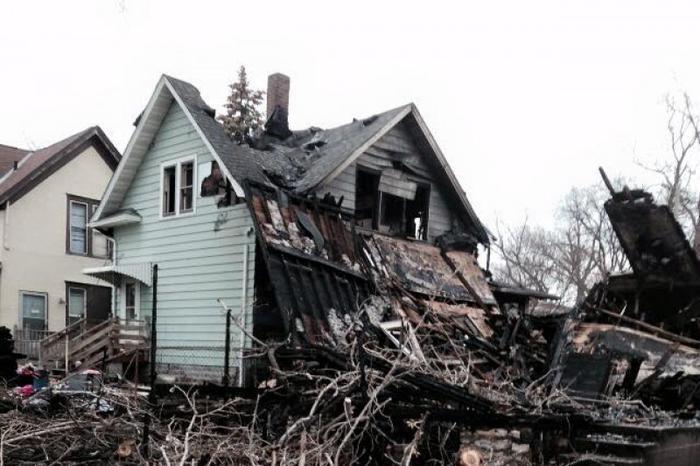 If a fire destroys your home and everything in it, at least your Comcast cable connection will come through unscathed — whether you want it to or not.
Jimmy Ware, aged 66, lost his home and possessions in the wind-driven fire that destroyed or damaged three homes and a storage shed in the North End of St. Paul, Minnesota on April 1.
Yet it took a full week plus media attention before Comcast would let Ware cancel his cable account.
The Pioneer Press reports that when Ware's daughter, Jessica Schmidt, initially called Comcast on her father's behalf, the customer service representative asked for her father's account number, which neither Schmidt nor Ware knew because such documentation burned in the fire. Ware himself got on the line and offered the last four digits of his Social Security number, though Comcast said that was not enough.
Schmidt told the Press that "I've said to Comcast, 'Here's your choice, disconnect the service or send someone out to fix the cable, because it's not working.' The [Comcast] guy said, 'That doesn't make sense, because the house burned down.' I said, 'Exactly, shut the service off.'"
A week later, on April 7, a Comcast spokesperson released a prepared statement saying that:
We understand that this is a difficult time for Mr. Ware and apologize for the inconvenience. Comcast has safeguards in place to protect the privacy of our customers, including not allowing unauthorized users to make changes to a customer's account.

We do provide the option for customers to designate others, such as family members, to make authorized account changes and verifying an account can normally be done either over the phone or in person with a driver's license. We will continue to stay in contact with Mr. Ware to make certain the issue has been resolved to his satisfaction.
In all fairness: while reporting on Ware's difficulties with Comcast, the Press noted that Ware's former neighbors Ngae Lay and Ta Pay Pay, who also lost their home in the fire, had no difficulties when they tried canceling their Comcast account. However, they went to a Comcast office in person, rather than make the attempt over the phone.
In other news related to the April 1 fire: online fundraising pages have been set up for both families who lost their homes in it. Ngae Lay and Ta Pay Pay's fundraiser is here and Jimmy Ware's is here.
---