---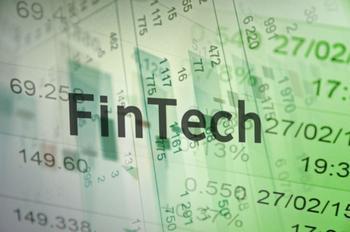 Technology continues to disrupt long-established industries, creating crisis for some and opportunity for others. So far, it has been a hallmark of the 21st century.
There used to be thousands of book stores before Amazon.com came along. More recently, hotels have had to compete with consumers renting spare rooms on Airbnb.
Increasingly, the disruptive forces of technology have descended upon the banking industry, through something called FinTech.
FinTech is a word that describes businesses that harness technology to provide financial services. Some use technology to support the traditional banking system -- things like fraud protection. But others use technology to actually compete with banks.
Easy to use and affordable
Inc Magazine cites a recent Goldman Sachs study predicting these alternative lenders could eventually pull away $4.7 trillion in business now going to banks. According to Inc, these services are not only easy to use, they often end up being more affordable.
For example, Lending Club is an online marketplace that connects borrowers with investors looking for a solid return on their money. The company says its purpose is to make credit available and affordable for consumers, while helping investors earn more than a percent or two on their money deposited in banks.
Surpassing banks and credit unions
A recent TransUnion analysis found that these types of alternative lenders are now lending more money than banks and credit unions are to prime and near-prime borrowers. In the first nine months of 2015, these FinTech companies originated loans totaling $10.14 billion to this classification of borrower, up an astounding 122% from the same period of 2014.
Last year more than half of all personal loans went to near-prime borrowers. While all types of credit institutions saw increases in business in this segment, the TransUnion analysis shows it was FinTech companies that benefited most.
Steve Chaouki, executive vice president and the head of TransUnion's financial services business unit, says FinTech lenders have emerged to serve this important consumer segment.
Leveraging data and technology
"While the near prime and prime segments have seen strong growth over the last few years, there is still opportunity for lenders to leverage new data and technology to expand the universe of eligible and interested personal loan borrowers," he said.
FinTech companies have thrived in an environment where traditional banks have made credit less available. In the aftermath of the financial crisis, mortgage lenders significantly tightened underwriting rules, resulting in fewer potential home buyers who could qualify for a mortgage.
"Personal loans remain an attractive option for borrowers in all risk tiers, and FinTechs have seized an opportunity to develop a niche within the nearly 92 million consumers in the near prime and prime risk tiers," said John Wirth, TransUnion's vice president of consumer lending and FinTech.
With fewer hoops to jump through, Wirth says "well-funded and nimble" FinTech firms are increasingly attractive to consumers in these risk tiers.  
---