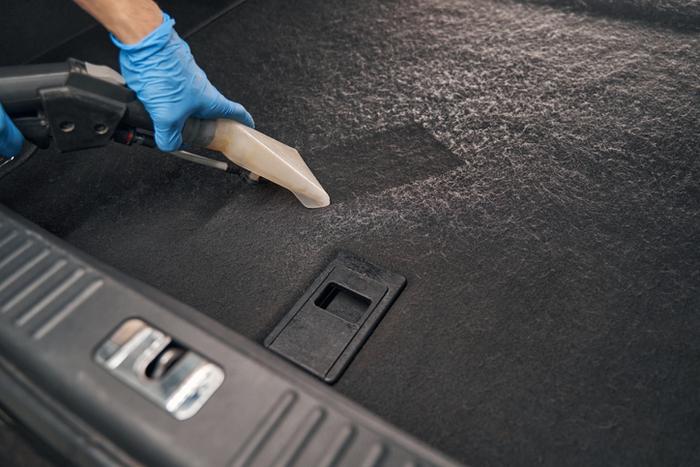 Last week we reported that Mercedes-Benz issued a recall for some current model C300s because water could accumulate in the trunk area and pose a risk of an electrical short or fire.
It turns out that many makes and model vehicles have problems with moisture accumulating where it shouldn't be. However, recalls to address the issue have been few and far between.
In recent months Nissan has issued a technical service bulletin (TSB) for the Rogue to address reports of roof leaks due to clogged sunroof drains, or water getting past roof rail mounts. Ford has issued a TSB to address complaints about water leaking through the map lights above the windshield.
The Toyota RAV4 has drawn its share of online complaints about roof leaks. Some owners and automotive experts have pointed fingers at sunroof drains and luggage rack gaskets.
Richard Reina, product training director at CARiD.com, says vehicles may spring leaks for a wide variety of reasons. It could be a problem with the manufacturing process – poor welds or missing or misaligned gaskets and seals.
Poor repairs and neglected maintenance
But it can also be a product of collision damage and poor repairs. Neglected maintenance can also result in debris collecting in drain hoses.
"Based on owner complaints and factory TSBs, many water leaks seem to be caused by manufacturing defects," Reina told ConsumerAffairs.
According to the automotive blog motorsonwheels.com, water could be coming from the engine compartment. It notes that most cars have a cabin filter in the engine compartment that has a cover and seals to prevent water from leaking into the cabin. 
Leaky seals, a result of improper installation of the filter, are often a source of water in the cabin. It can be repaired by having a mechanic replace all the covers and seals.
In the case of the Mercedes-Benz recall, the company said it was acting because water in the trunk area could lead to various malfunctions, such as rear exterior lighting failure, unintentional rear seat folding, and rearview camera failure, increasing the risk of a crash or injury. It also increases the risk of a fire.
Water collecting in the interior of a car or truck is never a good thing, and if severe could damage the vehicle's resale value.