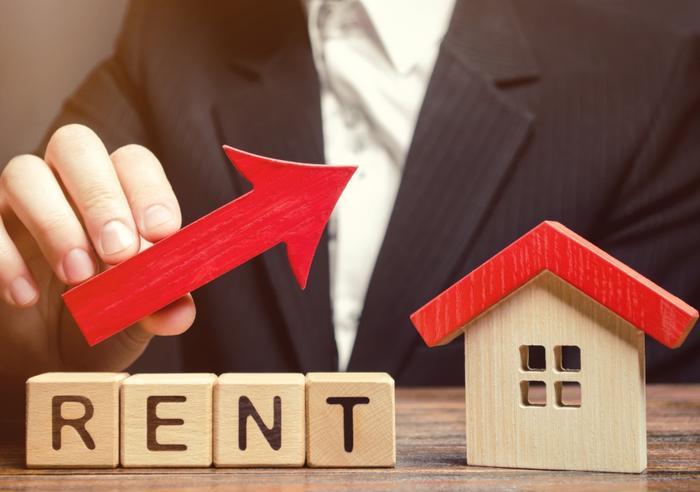 Renters can expect housing costs to rise and availability to decline in 2020, according to housing experts.
A new report from real estate marketplace Zillow shows average rent increased year-over-year each month from July through October. In October, the average rent was $1,600 -- an increase of 2.3 percent over October 2018.
While Zillow estimates rents grew throughout the country, its report focuses on the 35 largest metro areas. Rents declined in only two of them -- Columbus, Ohio and Houston. In markets where rents are growing, Zillow found they're growing faster than in 2018.
Rents and home prices are rising for the same reason -- declining inventory. That pushed home rental costs up 6.4 percent in Phoenix, 5.2 percent in Las Vegas, and 4 percent in Charlotte. And because there are fewer homes to purchase, more consumers continue to rent, reducing the number of available units.
Warning from Harvard researchers
In June, a study by the Harvard Joint Center for Housing Studies warned that the U.S. housing supply is falling far short of what's needed, especially since a good economy has encouraged an increase in household formation.
Chris Herbert, managing director of the Joint Center for Housing Studies, says building activity has dropped off for a number of reasons. However, he says the most significant reasons are rising land prices and regulatory constraints on development.
"These constraints, largely imposed at the local level, raise costs and limit the number of homes that can be built in places where demand is highest," Herbert said. "Meanwhile, a large percentage of new housing being built is intended primarily for the higher end of the market. The limited supply of smaller, more affordable homes in the face of rising demand suggests that the rising land costs and the difficult development environment make it unprofitable to build for the middle market.
Fewer affordable homes
The middle market is the segment that is encountering the most difficulty putting a roof over its head. Zillow reports that the inventory decline in October was sharpest in the bottom-third of the market, which is down 9.4 percent year-over-year. 
"Despite some fearful headlines, the U.S. economy keeps on trucking, and that is reflected in the continued rent growth across the country," said Zillow Director of Economic Research Skylar Olsen. "The unemployment rate remains near record lows and wage growth keeps adding to renters' pocketbooks."
Over the last few years, a number of red hot housing markets saw the fastest growth in rents. If the last few months are any indication, Olsen says growing demand and limited supply of rental housing could become a national story.