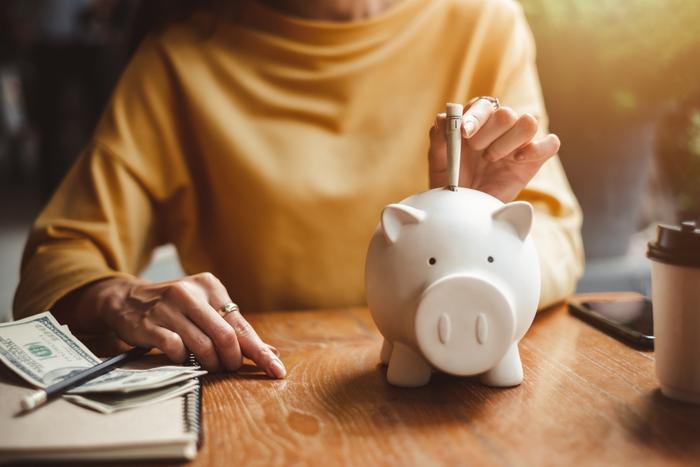 "Maybe I shouldn't have bought a triple grande latte with soy milk every day, or all those new shoes, or that electric car I can't seem to find a charging station for, or…"
New warning signs are popping up for millennials which suggest that they've got some serious savings work to do if they want to retire by age 65.
While their baby boomer parents were able to prepare for the future by setting aside 15-20 percent of their paychecks, millennials are going to have to almost triple that in order to get it done in the next 30 years, says Olivia S. Mitchell, executive director of Wharton's Pension Research Council at the University of Pennsylvania.
"The mantra for the future – Millenials and the rest – is 'Work Longer, Save More, and Expect Less,'" Mitchell told ConsumerAffairs. 
Mitchell's not alone in this forecast. "Although they have frequently been labeled as materialistic, spoiled and saddled with a sense of entitlement, many millennials feel that they will not be able to achieve material goals like finding their dream job, buying a house or retiring until much later in their lives than their parents did," said certified financial planner Mark P. Cussen. 
Unfortunately, millennials are facing a big, fat "if." They're looking at an economic tunnel where there are no lights on -- green or red -- and they face the most uncertain economic future of perhaps any generation in America since the Great Depression.
"Paying off student loan debt has become increasingly difficult for many who are struggling with unemployment and low-paying jobs," said Cussen. "The recession left over 15 percent of Millennials in their early 20s out of work, many of whom are still struggling to get their feet on the ground. This will hurt them long after they do get work. Economic studies of those who were unemployed during the recession in the early 1980s revealed that they were still behind schedule financially 20 years later."
Doing the math
Let's say you're age 40, live in Atlanta, and earn $35,592 a year -- the average according to the Bureau of Labor Statistics. After taxes, your annual take-home pay will be $28,583 or $2,382 a month.
Now, taking that $2,382 a month and investing half of that -- $1,191 -- expecting the low end of Vanguard's estimated 3.5 percent rate-of-return -- comes out to $571,636.41 as the end result after 30 years of saving.
Mind you, the remaining $1,191 out of the paycheck will need to pay for your rent, mortgage, car payment, insurance, etc. For many millennials, that may be a stretch thanks to their list of "wannas" -- the sorts of things that aren't necessary and avoidable.
″$4 coffee. Incredibly stupid," Shark Tank's Kevil O'Leary told CNBC at the World Government Summit earlier this year. "Look, I know I'm going to get hate mail from all the coffee brands, but coffee costs 18 cents to make yourself. Until you have savings and have paid off your college debt, do not buy a $4 coffee, I forbid you."
Saving money and investing in the future
As is his nature, O'Leary didn't stop with that cup 'o joe, either. Shoes were next on his list of extravagances -- a particular problem for female millennials who spend an average of $25,000 on footwear over the course of their life. 
"You don't need more than four pairs of shoes," said O'Leary. "You need flip flops, something to work out in, and two pairs of dress shoes — everything else, you're an idiot if you're buying more shoes. Because you'll never wear them, and they'll be sitting there for years."
O'Leary also took jeans to the woodshed. "I forbid buying any more than three pairs of jeans. That's it."
While O'Leary is tackling the millennials save-for-tomorrow plan differently than Mitchell, he thinks a saver can tack on an extra 10 percent abiding by his rules. 
"Then you invest that and the market gives you 7 percent a year," he added. "The average salary in America is $58,000, you save 10 percent a year, you have $1.25 million in the bank when you're 65."