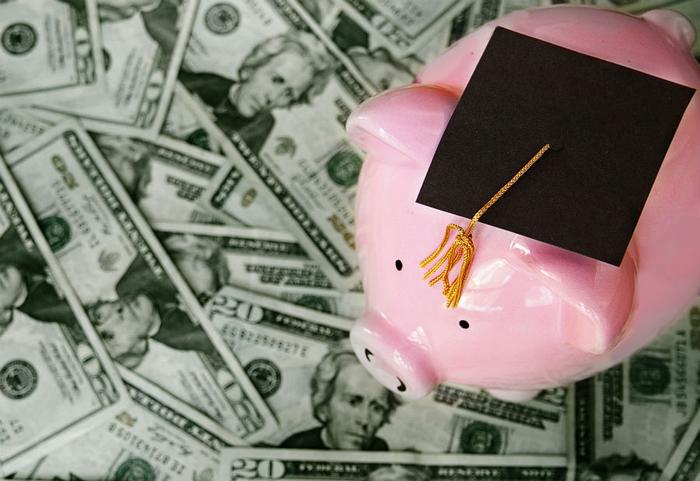 A new study conducted by researchers at the University of Missouri explored the way informed borrowers can lead to more knowledgeable management of student loans after graduation.
The study reported that graduates of the University of Missouri graduate with an average of nearly $22,000 in student loan debt, while the average 2016 graduate left school with over $37,000 in student loan debt.
The researchers, led by assistant professor of personal financial planning Lu Fan, found that many students aren't aware of the countless options they have to repay their loans, which can lead to a great deal of stress.
"A majority of borrowers, 55 percent, reported being worried about their student loans; however, only 30 percent of borrowers said that they had received financial education about paying off their student loans," said Fan. "Moreover, only 40 percent of borrowers reported having financial influence from their parents. Given the number of people who need student loans to attend college, we need to do better at educating borrowers."
Managing student loan stress
While Fan believes that a more comprehensive financial education is imperative to improved management of student loans, she and her team also wanted to gauge the stress student loans put on borrowers.
The researchers analyzed the National Financial Capability Study dataset from 2015 and examined responses from over 2,600 participants. To get the best sense of where mental stress was coming from, the researchers were most focused on the responses that came from participants who were:
Aged 24-65

The head decision-makers in their homes

Employed

No longer a student
The researchers found that finishing school was a significant indicator of loan-associated stress. For those who completed their degrees, making loan payments wasn't as stressful when compared to those who didn't complete their degrees.
Another big takeaway from the study was the difference in stress based on gender. While men were typically less stressed about their loans -- and more likely to make late payments -- the opposite was true for women involved in the study.
Moving forward, Fan and the researchers are hopeful that borrowers will get the information they need to make the best choices -- and reduce stress -- regarding their loans.
"My hope is that policymakers use this information when developing financial educational programs," Fan said. "Better educational resources created for specific audiences -- parents, young adults, women, and households that have experienced a drop in income -- will lead to more educated borrowers."
Importance of education
Student loans are an important investment, and as Fan's study shows, preparation and education are key in making the best financial decisions.
Earlier this year, a study by Student Loan Hero found that many student loan borrowers are unaware of how their loans work, how interest adds up, and which loans are eligible for forgiveness.
By the end of 2016, over 42 million people nationwide owed $1.3 trillion in federal student loans, excluding credit cards, private student loans, and home equity loans.
"These myths about student loans can lead borrowers to poorer financial decisions, not to mention trap them in debt for longer than they need to be," said lead researcher Rebecca Safier. "Borrowers should look to trusted resources to learn about their loans so they can make the right repayment choices."
Additionally, interest rates for federal student loans continue to rise. For the 2018-2019 school year, borrowers will pay 0.60 percent more than loans disbursed during the 2017-2018 school year.
While the increase wasn't unexpected, experts say borrowers should expect similar incremental increases over the next few years. The biggest change comes to first-time borrowers who took out loans after June 30, 2018, who will now be paying more than they would have previously because more interest will accrue over the lifetime of the loan.