---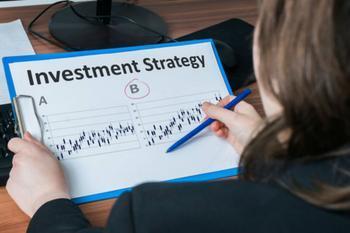 Would you trust a computer to make investment decisions or hand out advice? Well, why not?
After all, computers often have better track records than humans. A case in point is Michael Lewis' 2003 book "Money Ball," in which he documented how the Oakland As conquered Major League Baseball with reams of data and a minuscule budget.
So why not put computers to work crunching numbers and offering investment advice? Fidelity Investments is moving in that direction with the launch of Fidelity Go, which the financial press is calling a "robo advisor."
Fidelity calls it a combination of a professionally managed portfolio that uses a digital dashboard and integrates with the company's other investment tools.
Moving from saving to investing
"Fidelity Go makes professionally managed portfolios broadly accessible by helping people move from saving to investing quickly and efficiently, with costs starting at approximately $20 a year," said Rich Compson, head of managed accounts at Fidelity.
The service is aimed at younger, more digitally savvy consumers who are probably already using mobile banking services. Surveys have shown that Millennials aren't investing nearly as much as other generations. The company says Fidelity Go is a way to help this demographic group start building wealth.
Getting started
To get started, a consumer goes to www.Fidelity.com/Go and answers seven questions that shed light on their current financial situation, goals for the future, and risk tolerance. Using a profiling methodology, Fidelity suggests an investment strategy.
It's up to the individual consumer to accept or change the suggestions, then open the account. Both retirement and taxable accounts include Fidelity Index Funds, while the taxable accounts can also include BlackRock iShares ETFs and tax-advantaged municipal bond funds. Both account types typically hold less than 1% of assets in money market funds.
Fidelity uses Geode Capital management, an institutional investment advisor, to make the investments and monitor and manage the portfolios. This may include rebalancing portfolios, commission-free trading and automatic investment of dividends, along with new funds.
The company says investors in Fidelity Go will have full transparency into their investments and results.
Fidelity stresses that humans are still very much in the equation. Clients with questions can always call and speak with an investment advisor, but Fidelity Go is intended to be a "digital-first" solution.
---