---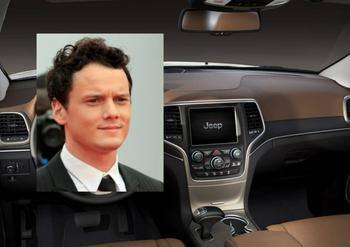 Fiat Chrysler (FCA) is stepping up its recall of 1.1 million Jeeps and other models with a gear shifter that has been blamed for the death of actor Anton Yelchin and injuries to at least 41 others. 
"Fifty years ago, Ralph Nader described the Chevy Corvair as 'unsafe at any speed,' but these cars are unsafe in any driveway," said Steve Berman, managing partner of HagensBerman, a consumer law firm that has said it is investigating the problem.
Most auto safety recalls are leisurely by any standard, often taking a year or more to be completed, but Yeltsin's death has seemingly spurred FCA to move a bit faster than usual.  
The company sent a letter to owners of the affected models in April announcing the recall but said it did not yet have a fix available. Now, FCA says it will begin notifying consumers later this week about a software update intended to remedy the problem. 
Unwelcome attention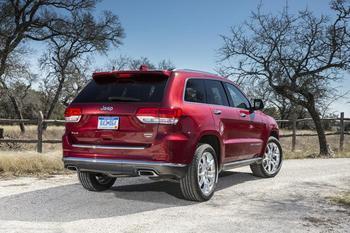 Yelchin's death brought some unwelcome attention to the gear-shift issue, and to Chrysler's less than enviable record, particularly its lengthy attempts to head off recalls of older Jeep Cherokees implicated in fires that safety advocates say have killed nearly 300 people. FCA agreed last year to pay $105 million for delays in nearly two dozen recalls.
Yelchin was killed in his own driveway when his 2015 Jeep Grand Cherokee rolled away and pinned him against his brick mailbox. FCA has received more than 700 complaints about the issue, including reports of 200 crashes and 41 injuries.
The problem is rooted in the vehicles' ZF eight-speed electronic shifters, which provide insufficient feedback to the driver to indicate whether the car has been placed in "park" and do not have a safety override that automatically puts the car in "park" when the driver gets out, allowing it to unexpectedly roll away.
"Clearly the design of the shifter in these affected Jeep, Chrysler and Dodge vehicles is far from safe," Berman said. "Fiat Chrysler's competitors, like BMW, which use a similar shifter, have safety overrides in place that automatically put the car in 'park' when the driver's door is opened and pressure taken off the foot brake."
Berman said there is "no good reason" why the Chrysler products should have been sold without such an override. 
Besides the 2014-2015 Jeep Grand Cherokee, FCA models with the troublesome shifted are the 2012-2014 Chrysler 300 and 2012-2014 Dodge Charger.
---